LEGO Technic is a range of LEGO sets that are created using a new, yet compatible, kind of part, instead of the old brick, these new models are created using studless parts like beams, axles and gears. Perhaps the most important part in LEGO Technic is the peg, a little plastic tube that joins to beams.
So Technic in fact features a completely new way of building your models, so don't get frustrated if at first it is hard to create new models. The great thing is that your LEGO Technic models will be more resistant and will be able to move in a way that would be quite hard for a LEGO brick construction.
Miguel's favorites
These are my favorite Technic sets. Really it would be hard to find a better model to invest your money on.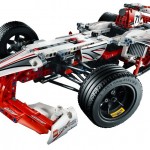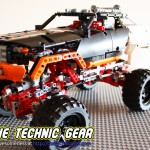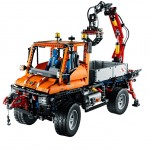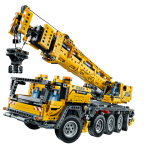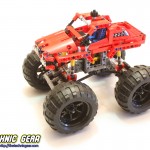 LEGO Technic Cars and Trucks
This is the list of LEGO Technic vehicles I have reviewed.
http://thetechnicgear.com/lego-technic-reviews/lego-technic-cars-trucks/
LEGO Technic Construction Vehicles
LEGO Technic Sets are famous for the range of incredible construction vehicles you can build. Here they are some of the sets that I have reviewed.
http://thetechnicgear.com/lego-technic-reviews/lego-technic-cranes-excavators/
Other LEGO Technic sets
There are other kind of LEGO Technic sets like planes, helicopters, hovercrafts, etc… Here they are reviewed and rated!
http://thetechnicgear.com/category/technic/lego-technic-others/