If you have several LEGO sets you have for sure faced this problem. If you don't, you will find it someday… Sorting your LEGO collection is a MUST if you want to build something new and different, also your level of understanding of your bricks will be increase. And well, it is a real pain!.
So, when I took apart all my models I filled a box like this with all the parts ( Bad idea! Keep reading ).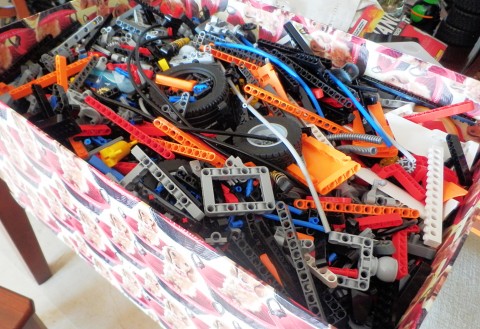 Why it is a bad idea? Well, if sorting a single set is a pain, sorting six big sets ( Unimog was between them! ) is a nightmare. So after a few days fighting with the box ( and it contents ) I reduced it to this.
And finally after two days sorting things started taking shape. I bough plastic bags and start filling them with each type of part. At first I just decided to ignore size and color just to keep the number of bags as low as possible. Did I mention I have a very small working surface?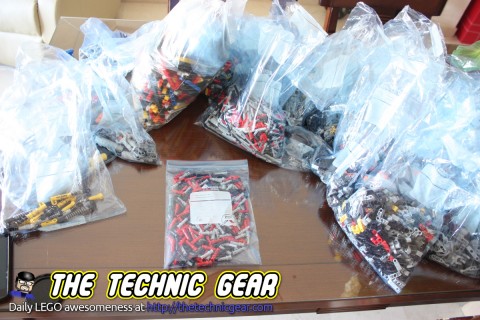 The task was really boring, painful, slow but it was the only way… ( or no? )
So do you imagine the next step? No? Right! Once all was sorted I empty again each bag on the tray.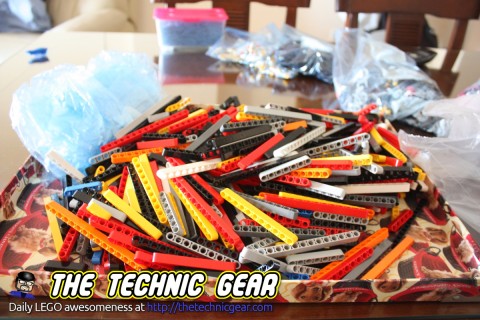 And this time with more bags I started sorting parts using size and geometry as rule. I can now tell a axle of 6 studs from one of 8 studs just by looking at them from far… #superpowers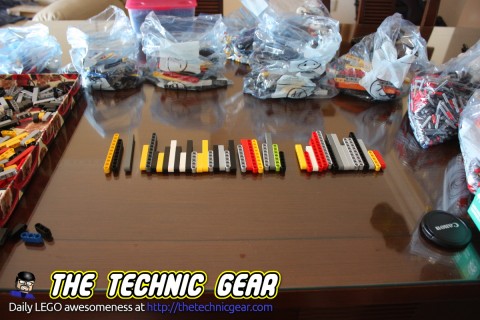 Now I just needed to sort the big bags with several size of the same part. So with the help of several ( I used three packs of 20 bags ) freeze plastic bags with zip I was able to get this.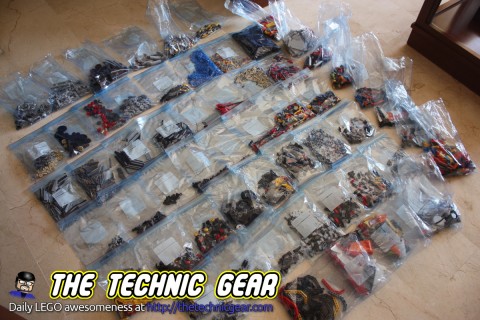 Ok, so now the stuff was sorted but it wasn't really useful for building LEGO because you have find and unzip each bag and then store it again in order to have some room on the table ( small table I have ). So I decided to put some of the smallest parts in a plastic organizer that I bought a few months ago…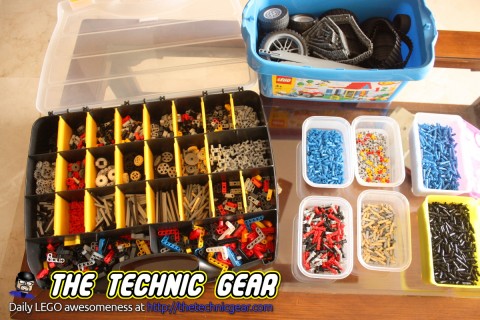 As you see I used some small tupperware style containers for the smallest parts: pegs, and a big LEGO blue box for storing tires and tracks. But still I wasn't happy with the result. It was much better but each time I needed a beam I have to repeat the whole process… so I took my car and drive to my favourite hardware shop and bought two more extra plastic organizers.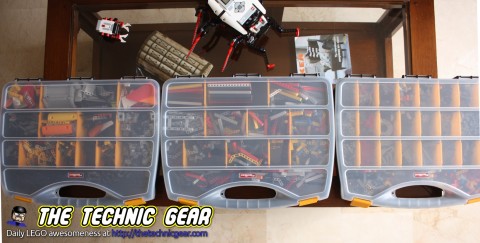 So these are my organizers right now.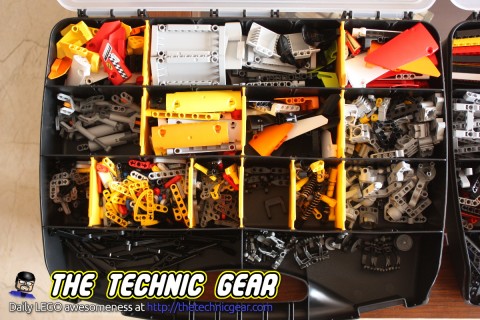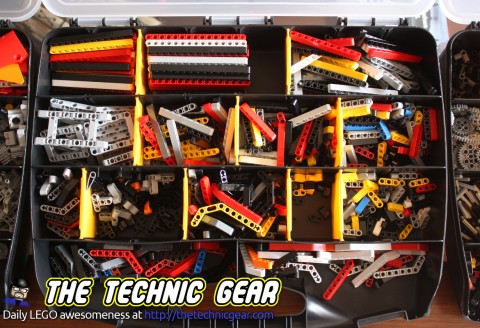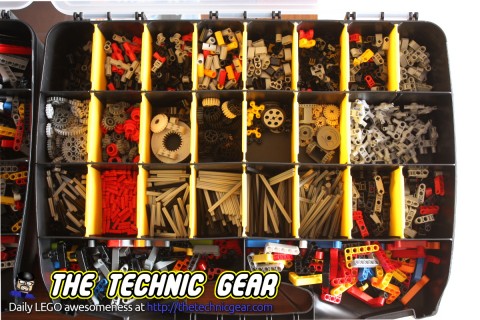 So what is the next step? You guessed it! Tag them. I will add some tags to identify the bricks that are in each box so it is easier to keep them sorted.
So, this is my easy way of sorting my LEGO collection. How do you sort yours?