LEGO Technic is a subset of LEGO System that, although 100% compatible with standard LEGO Bricks, is based on beams and pegs instead of studded components. The whole point of LEGO Technic is about creating complex, realistic, working machines like the one in this Top Ten List…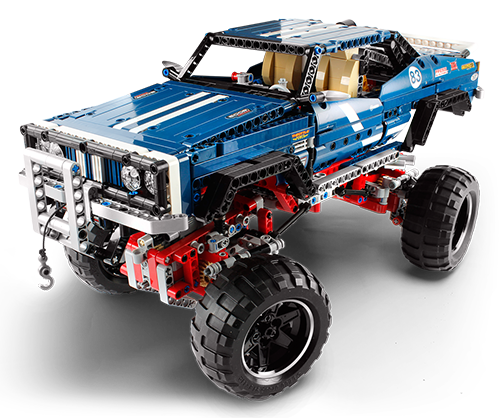 What would be of a LEGO Technic blog without a top ten list? I have built a list with the Technic sets I have been more impressed. I have a few of them and I will try for sure to get the rest. So here is the list
1. LEGO Technic 8110 Mercedes Benz Unimog 400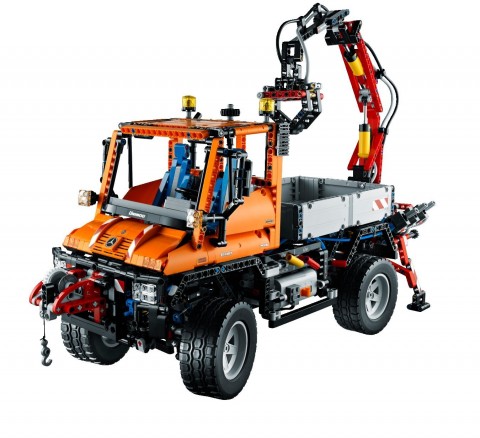 Why? Because the Unimog 400 is a big big vehicle which includes Power Functions set and features a pneumatically powered, articulated crane with working grab and a recovery winch on the front.
Read here my review of the LEGO 8110 Unimog.
You can still buy LEGO Technic 8110 Mercedes-Benz Unimog U 400
at Amazon but you better hurry up because it is already retired.
2. LEGO Technic 42009 Mobile Crane MKII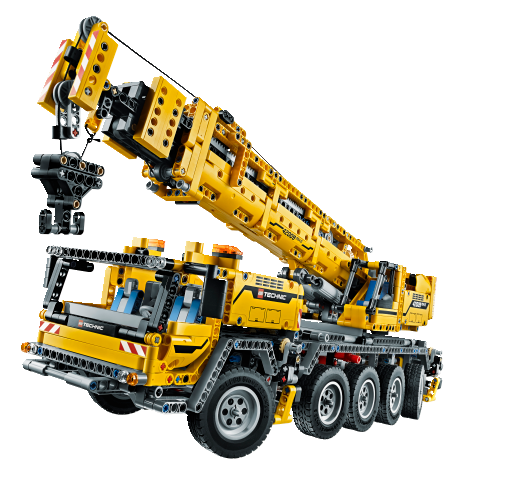 Why? I could give you a thousand reasons why this model should be here, but you better read my review of this fantastic set and discover it by yourself.
You can buy the LEGO Technic 42009 Mobile Crane at Amazon.
3. LEGO Technic 8043 Motorized Excavator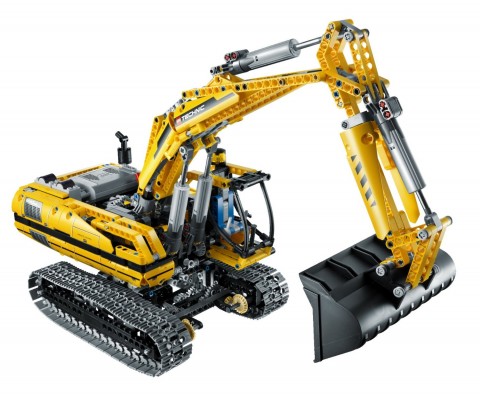 Why? Because it features a double IR control and lots of Power Function motors.
You can buy LEGO Technic 8043: LEGO Power Functions Motorized Excavator
at Amazon but the price is plainly nuts.
4. LEGO Technic 9398 4×4 Crawler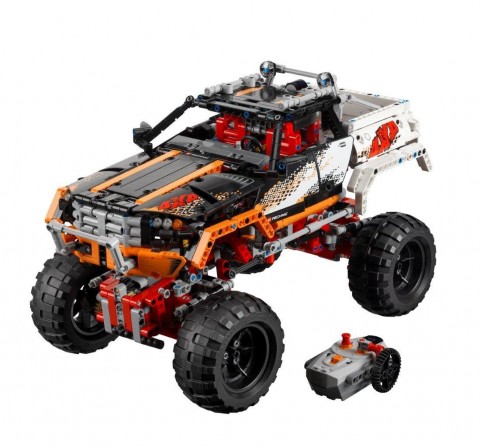 Why? Are you kidding? Just look how cool it looks, I couldn't but buy it. Also it has IR remote control, two L Motors and one of the new servo motors ( no more rubber bands on the steering ). Read my review of this fantastic set here.
You should definitively buy LEGO Technic 9398: 4X4 Crawler
at Amazon
5. LEGO Technic 9396 Rescue Helicopter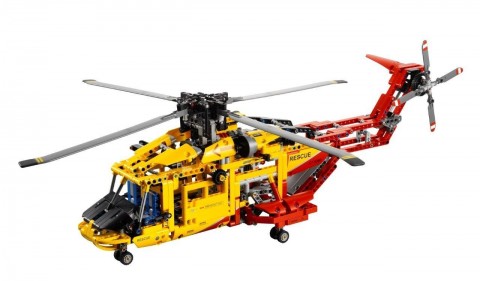 Why? Although it won't take off the ground it is a really cool looking helicopter and you can add Power Functions so the rotor spins like a real helicopter. This is one of the next model I will buy. Here is my review. I really enjoyed this set.
You can order LEGO Technic 9396: Rescue Helicopter
now from Amazon.
6. LEGO Technic 8070 Supercar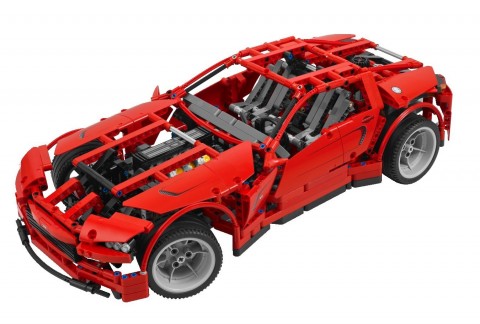 There has been a few great cars on LEGO Technic, like an Enzo Ferrari. This supercar is an example of how cool it can look… although if you google a bit you will see MOC by people that make this car look like a toy.
You can buy LEGO Technic 8070: Supercar
from Amazon.
7. LEGO Technic 42000 Grand Prix Racer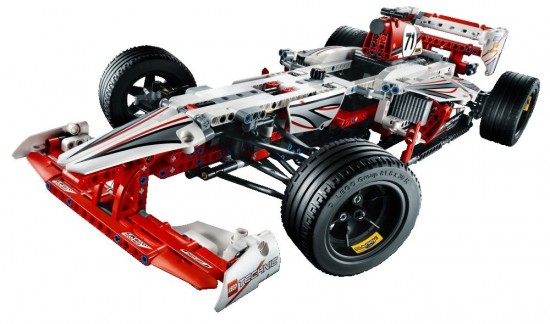 Why? You won't believe how big and cool this car is. When I built it I was simply amazed. In my opinion one of the best LEGO set I have ever built in price/quality. Don't miss my review.
It is not yet late to buy it at Amazon. I am sure you won't regret it.
8. LEGO 31313 Mindstorms EV3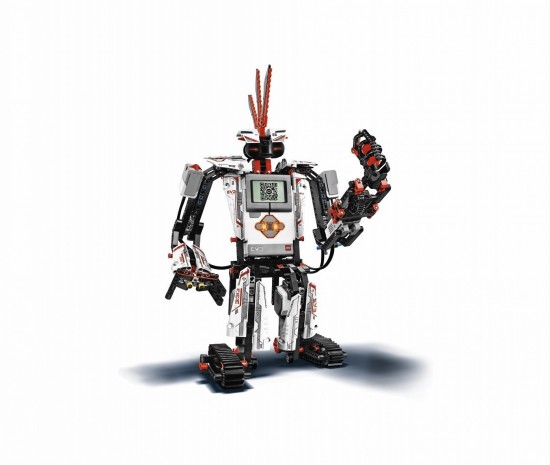 Why? This is maybe the coolest set ever released by LEGO in the Technic range. With Mindstorms you can create your own robots and machines. It is so nice that I already have two EV3 and one NXT 2.0
Here you have some examples of robot I have built like the Line Follower or the Color Sorter
Go and buy one before you regret about it at Amazon
9. LEGO Technic 9390 Small Truck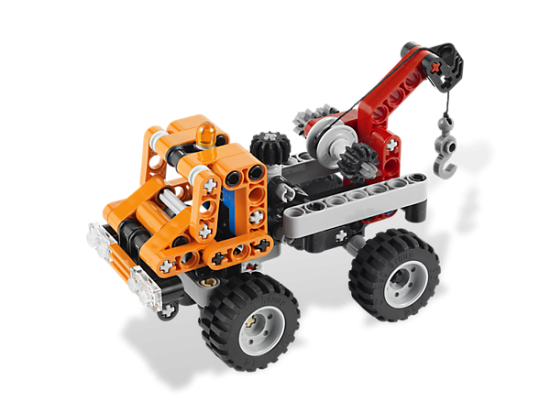 Why? I am a 100% serious. This is one of the most enlightening Technic sets that I have touch. When you build it you have the sense of understanding. You are one with the LEGO. And what the hell… the experience only cost 9€. You must read my review of the Model A and Model B.
Go and check if Amazon still has it in stock because it is worth every pound you spend on it.
10. LEGO Technic 42008 Service Truck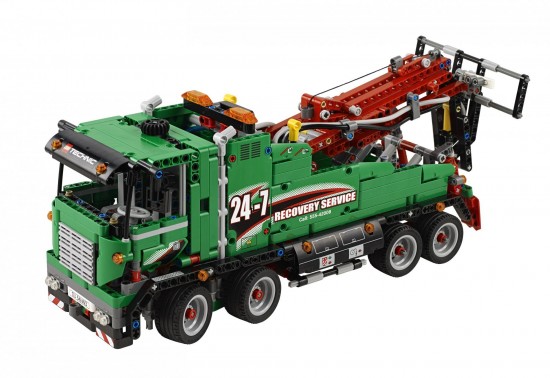 Why? When LEGO retired the Unimog they had a new secret weapon. This is the new set that add Power functions and pneumatic pumps for a fraction of the price of the Unimog. Who could resist?
Right now available at Amazon
10+1. LEGO Technic 42007 Moto Cross Bike
I couldn't end this list without a bike. And this bike is at the same time wonderfull and affordable. A win-win.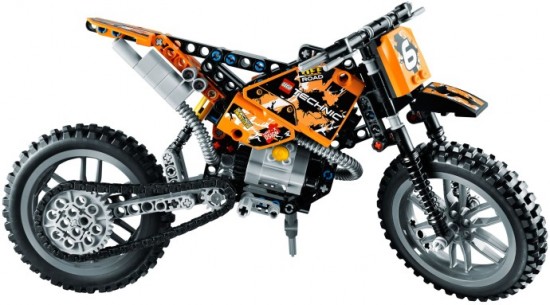 Why? You can't be serious? Did you see this beauty? Read my review and know why you shouldn't miss this bike.
Get one from Amazon for barely £20
Download instructions to build these model
Here you have the instructions booklets to build this LEGO Technic model, given that you have the parts. My best advise is get a big model and buy the rest of parts from Bricklink.
[sociallocker]
8110 Unimog 400
42009 Mobile Crane MKII
8043 Motorized Excavator
9398 4×4 Crawler
9396 Rescue Helicopter
8070 Supercar
42000 Grand Prix Racer
9390 Small Truck
42008 Service Truck
42007 Moto Cross Bike
[/sociallocker]
Miguel says…
Name your favorite LEGO Technic Model, help me complete this list. Just one constraint, it has to be created by LEGO.