I got this amazing X-Wing for my kid on Christmas. Well, in fact, it was a poor excuse… it looks so nice and cool.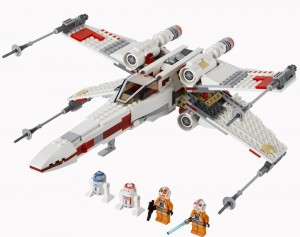 The model itself is quite good with a very close representation of the original X-Wing.
One problem I found with the model is that although it is remarkably solid it isn't intented for playing with it, but it is so hard to explain it to my kid. I have to fix the front part and detached elementes on the wings from time to time. But apart of that, it is a good model that will keep you entertained for a few hours.