Just two weeks ago I placed an order at Amazon and I decided to complete the order with a few of the cheapest LEGO Technic models: The Pull back Race Car and the Hovercraft.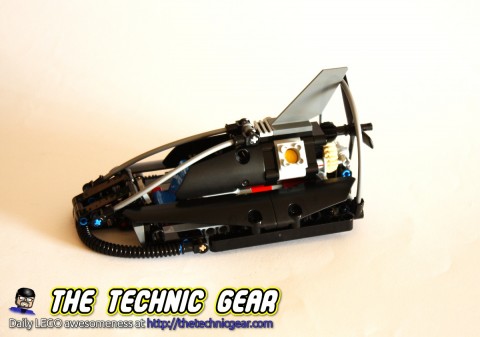 An hovercraft is a very special kind of vehicle that can float over land and water using a air and then push it forward using a propeller. Well, LEGO came with a small affordable hovercraft on their 2013 models… so I thought it was my chance of getting more bricks for my ubber-robot and get more experience building Technic sets ( I am really improving right now. Just wait to see my upcoming robot )
Model data
Name LEGO Technic 42002 Hovercraft
Ref. Code 42002
Theme Technic
Year 2013
Parts 170
Price £12.99
Price per part £0.07
Minifigs No
Parts inventory http://rebrickable.com/sets/42002-1/hovercraft-technic-2013
How an hovercraft works
A hovercraft is an amphibious vehicle that is supported by a cushion of pressurized air created by a fan above the vehicle. The next video explains it really nice
The overall idea is that the fan introduces air on the cushion and this lift the whole vehicle off the ground. The maximum height is defined by the surface the cushion covers and the weight of the vehicle and of course the pressure the fan is able to obtain.
The "realistic" LEGO Technic model lacks of the cushion at all.
Model Box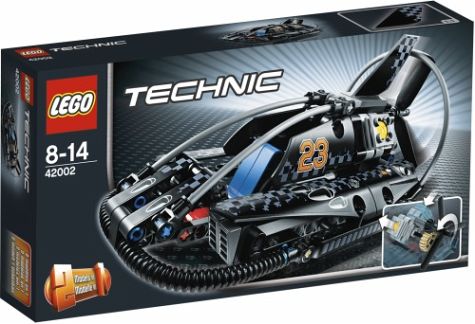 Building experience & Complete model
This is how the hovercraft looks like when built.
This models is really easy to build and you will not have any major challenge while building it but on the other hand the model looks reasonably well although it looks like they forgot to add the propeller that push the vehicle up from the ground :)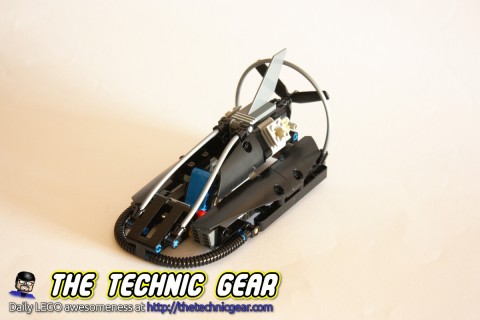 Frontal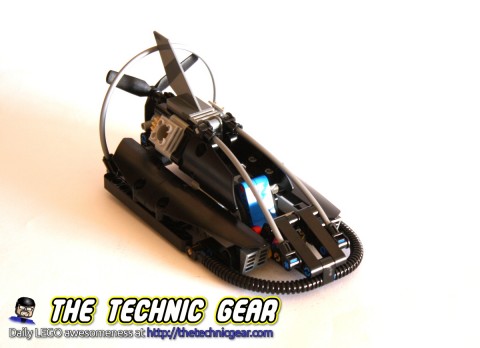 Right side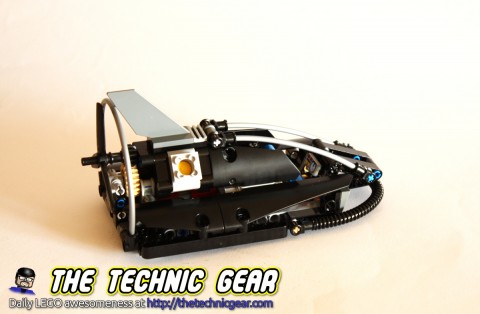 Rear detail
You can watch the next video with the timelapse building and the main features.
Overview
Miguel says 6.5/10
Building experience

Value for money

Playability

Parts

Pros
– A good amount of pieces for a cheap set
– Easy and fun to build
Cons
– Lack of features of the real model
So what do I think?
Not bad for such a cheap model but it lacks of details that the real model that would have been really cool, mainly the air cushion and the central propeller. Note to self: Build a bigger hovercraft with all the stuff they left out.