Another set from my LIDL's bounty. This is the Ninjago 70500 Kai's Fire Mech. I am not a fan of the Ninjago or Chima ranges but how can say no to this set for just barely €8.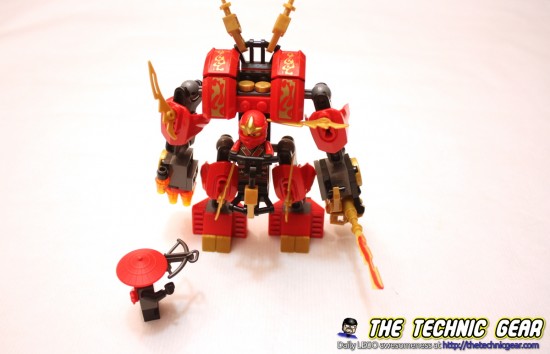 Let's review it.

Model data
Name The Final Battle: Kai's Fire Mech
Ref. Code 70500
Theme Ninjago
Year 2013
Parts 102
Price £7.99
Minifigs 2
Where can I buy LEGO 70500?
Amazon
Model background
Help the ninjas to collect the four elemental blades and awaken the mythical golden mech. Lord Garmadon has sent his scout to snatch the elemental blade of fire from Kai but Kai is ready and waiting in his mighty Fire Mech. The scout's crossbow weapon is no match for the mech's huge double-edged fire blade and impenetrable armour. Battle for control of the elemental fire sword.
Model Box
Ejem…yes. Half empty box. But you knew what you were buying, don't you?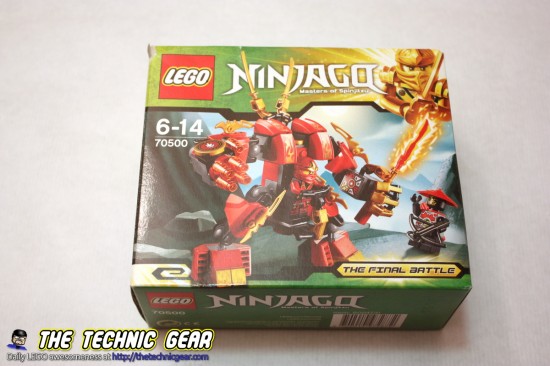 And this is the back part.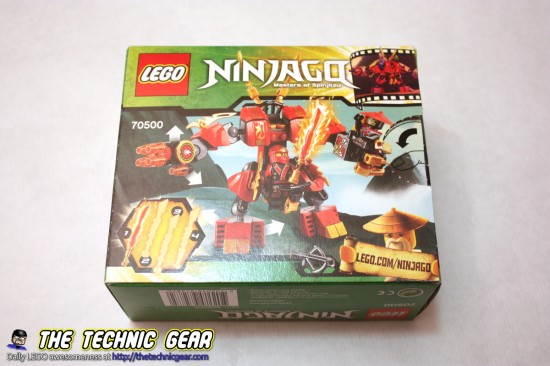 Manuals
It contains one instructions booklet to build the mech.
Building experience
I wasn't expecting such an interesting model. It is quite fun to build it and it even has some rare parts that I have never seen before.
This set features joints that are a must to create humanoid robots that can move their legs, arms and hands.
Complete model
Here it is the complete model. I have to say that it looks quite cool.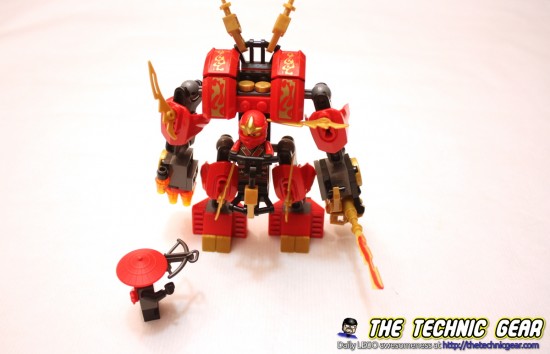 Minifigs
This set has two minifigs: Kai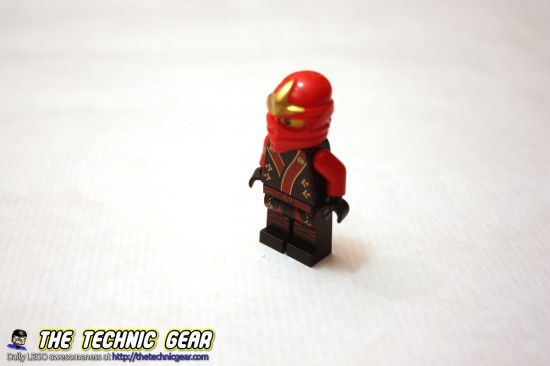 …and a black scout.
Overview
Quite nice set.
Miguel says 8/10
Building experience

Value for money

Playability

Parts

Pros
– Are you joking? A LEGO Mech!
– Lots of rare parts.
Cons
– Nothing.
Does LEGO 70500 worth the money?
Definitively. You may find it still at Amazon