So much time since the last time I bought a Technic set… so last month a had a bit of pocket money left and decided to invest it on the 42008 Service Truck.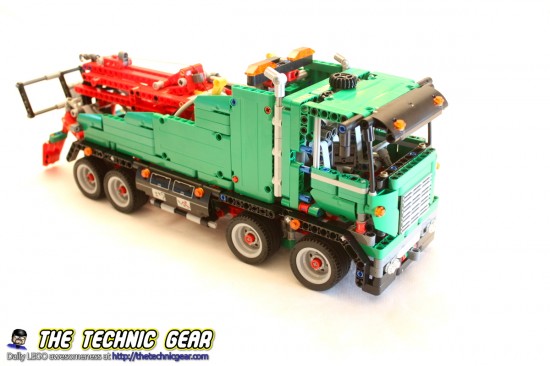 And I have built it just as soon as it arrived. Let's review it.

Model data
Name Service Truck
Ref. Code 42008
Theme Technig
Year 2013
Parts 1276
Price £99.99
Where can I buy LEGO 42008?
Amazon
Model background
When a vehicle is stranded, make the rescue with the heavy-duty LEGO® Technic Service Truck with tons of realistic powered functions. Activate the included LEGO Power Functions features to extend the rear outriggers or extend and raise the fully adjustable crane arm into position. Then lower the hook with the working winch, unfold the rear wheel lift and load a vehicle to tow. This awesome 2-in-1 Service Truck also features 8 wheels, all-wheel drive and hydraulic lifting element. It's just like the real thing! Rebuilds into a truck with a crane that can raise and lower, grabber, outriggers and detachable trailer.
Model Box
It has a big box that it is reasonably full. Here is the front side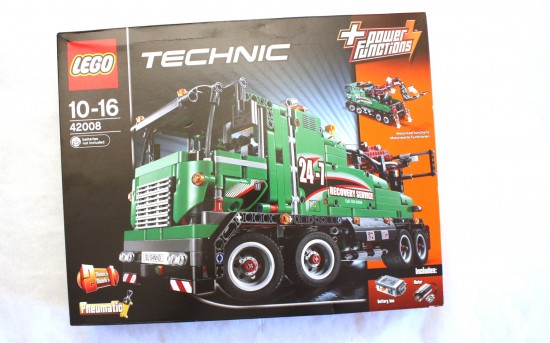 And the back side.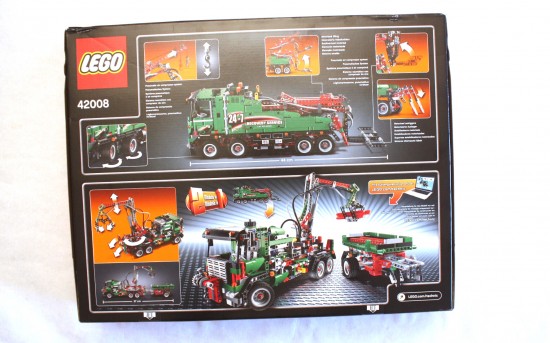 Manuals
This model comes with three manuals. And it has a building time of around 3 hours.
Building experience
It is a nice building experience, you don't see the final form of the vehicle until the last book but it is pretty straight forward.
In this model I think it is very clear the Technic style of building from inside to outside.
This set comes with a M-Motor and a LEGO Pneumatics which makes it really fun to build. Personally, and after checking the power of the little pump I really don't understand why LEGO doesn't create a bigger one or add two of them.
Here is the timelapse building and video review.
Complete model
Here is the complete model.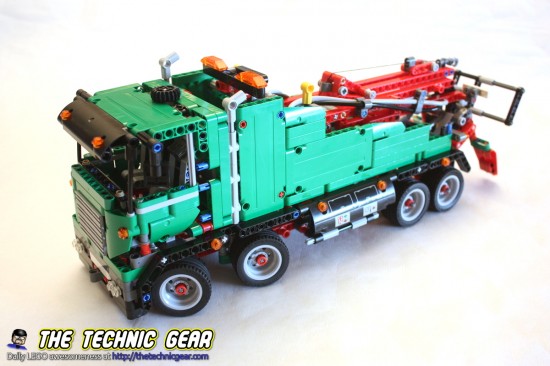 This is the driver cockpit, that as with most LEGO Technic line is represented in a nice way.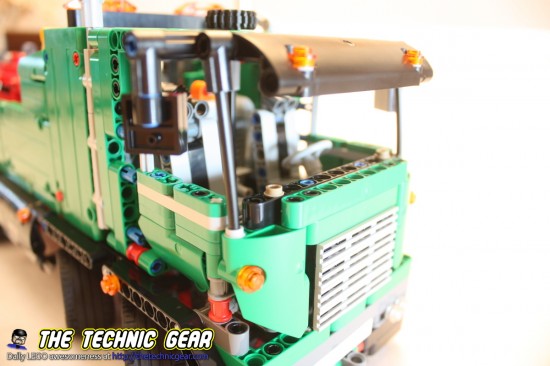 This is a detail of the pneumatics cables that go from the pump to the pneumatic switches. Really, this vehicle would thank two pumps for operation instead of just one.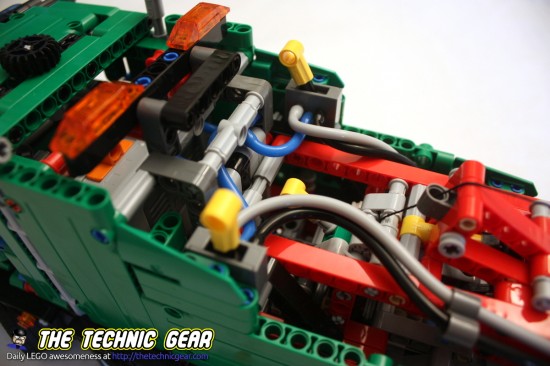 Functions
The vehicle has five different functions.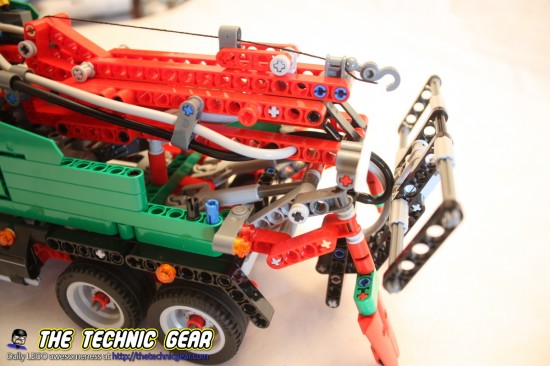 Stabilizing legs
These two parts are operated using two small linear actuators that lower the legs until they touch the ground to so the truck is more stable when operating the crane.
Crane Elevation
This one also works with a linear actuator ( I suppose it is stronger ) to make the Crane arm elevate.
Hook Crane
This one is interesting. If you realize there is a little yellow part that it is used to operate the crane too. You can't extend the cable until you raise it, it works pretty much like a brake. Usually this mechanism is built using a worm gear like in the Uminog.
Arm extension
Using pneumatics you can extend the arm of the crane so it is longer and it is clearly outside of the vehicle shape.
Rear wheel lift
Using Pneumatics too this part raise or lower this part.
Overview
Miguel says 9.5/10
Building experience

Value for money

Playability

Parts

Pros
– LEGO Pneumatics
– It isn't madly expensive.
– It is big and it is green! And it isn't Hulk.
Cons
– Maybe some differentials to build a RC vehicle would have been nice.
Does LEGO 42008 worth the money?
Definitively. Go, get one at Amazon and save around 20% off the price at LEGO Shop.