I haven't been writing much lately… I am still building LEGO but just not recording it, but here I am again, with a review of a quite nice LEGO Speed Champions set: The Ferrari Truck. This set has been kindly donate for reviewing by Brick Marketplace, a great USA-based retailer with worldwide delivery.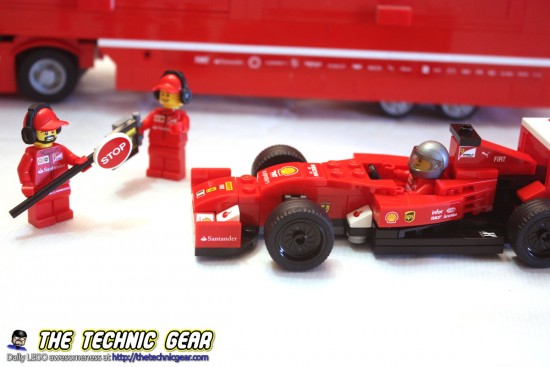 Before I start I have to say that I have been surprised. To be fair, I completely ruled out this Speed Champions range because prices are too high for what I expected. But after building it, I have to agree that the sets are a bit overpriced ( as most LEGO are ) but still interesting. And quite enjoyable.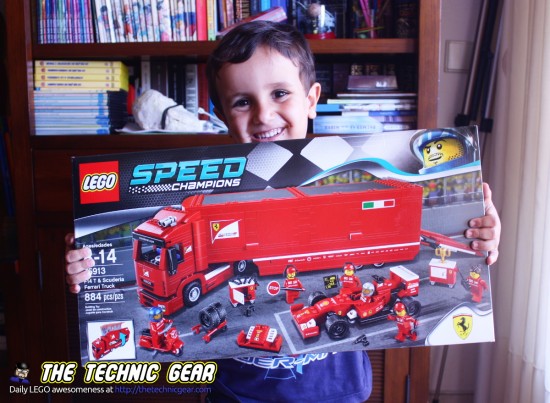 So, let's review it and see if there is a happy father and a happy son after this $100 LEGO.
Model data
Name F14 T & Scuderia Ferrari Truck
Ref. Code 75913
Theme Speed Champions
Year 2015
Parts 884
Price £79.99
Minifigs 6
Where can I buy LEGO 75913 Ferrari Truck?
Check at Brick Marketplace, they have a 5% off all the Summer.
Model background
Transport the iconic Scuderia Ferrari team to the race track!
Drive the Scuderia Ferrari team and F14 T race car to the circuit in the fully-equipped Scuderia Ferrari truck. Open up the roof of the cabin to place the truck driver at the steering wheel with a team crew member alongside. Detach the trailer and turn the lever to release the standing feet. Fold out the roof and sides to access the awesome race car, scooter and array of cool equipment including a complete tool set and computer screens. Lower the rear hatch and activate the launch function to push the F14 T down the ramp.
Then challenge your friends and their LEGO Speed Champions cars to thrilling races! Includes 6 minifigures with assorted accessories: a driver, team truck driver and 4 team crew members.
Model Box
The box is quite big… and to be fair, I had the feeling that this set was a rip off but the amount of parts is quite nice.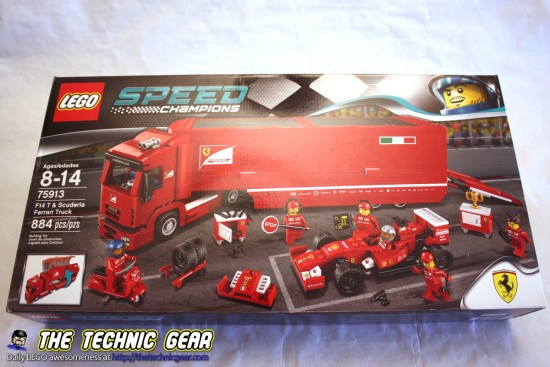 And this is the back part of the box.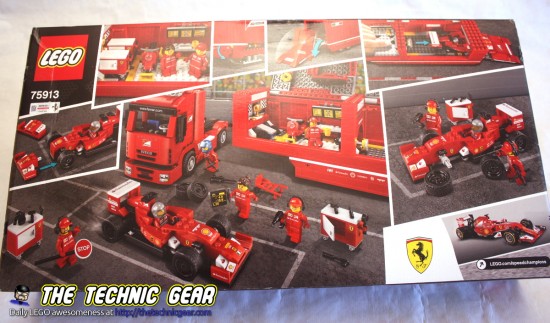 You really can't make an idea about how big this set is compared with other LEGO trucks.
Manuals
All the set is built with a single book that it is quite long… for storage it is great because I can't figure a decent way of storing manuals but for building I think I prefer several smaller booklets. Almost 200 A4 pages.
Building experience
And well, the interesting part. Is it fun to build? Yeah. It doesn't have anything awesome but it is still an interesting set to build. Perhaps the most cool parts are the frontal truck side and the opening roofs as well as the retractable ramp.
This is the speedbuild video & review of the Ferrari Scuderia Truck
Complete model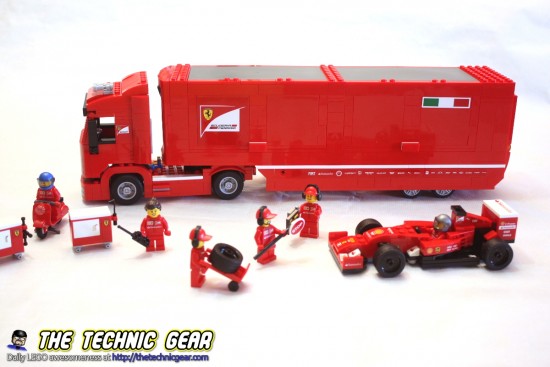 F1 Race Car
The Ferrari F14 T is quite well done. Again, it is built in a different scale of other LEGO cars, but the result is quite good.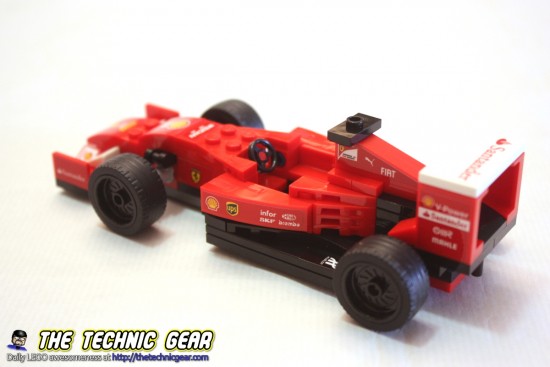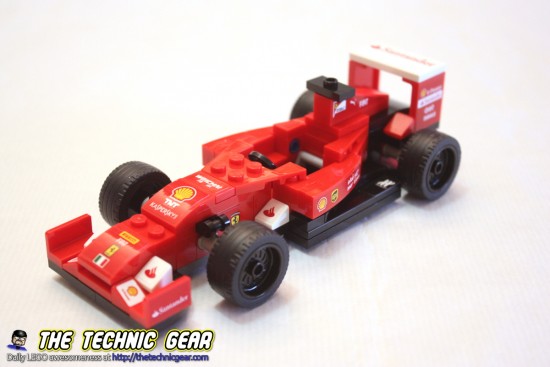 It is quite fun that you can detach the front nose and the wheels pretty much like in a F1 car.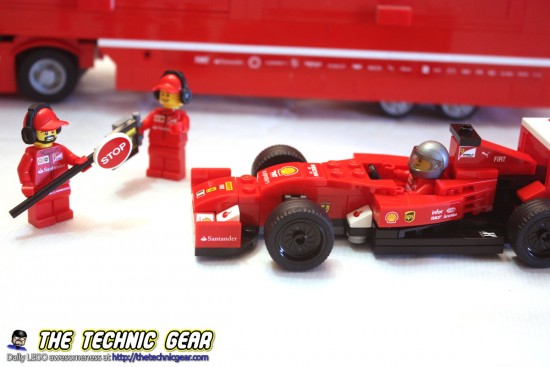 Also the minifigs come with all the tools you need to do a perfect lap!
Truck
The truck is HUGE.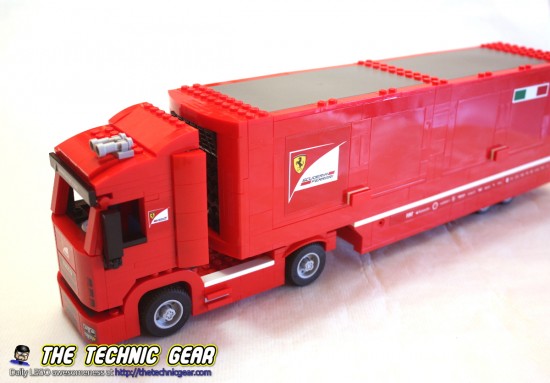 The cabin is wonderfully donde with lot of attentions to details. And with lots of stickers. In fact, this set has two sheets of stickers… so I hope you enjoy them :)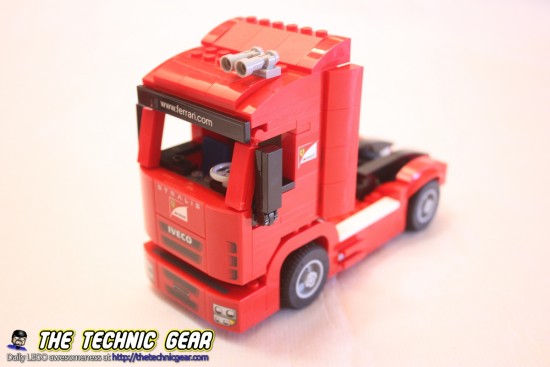 This is the back part of the cabin.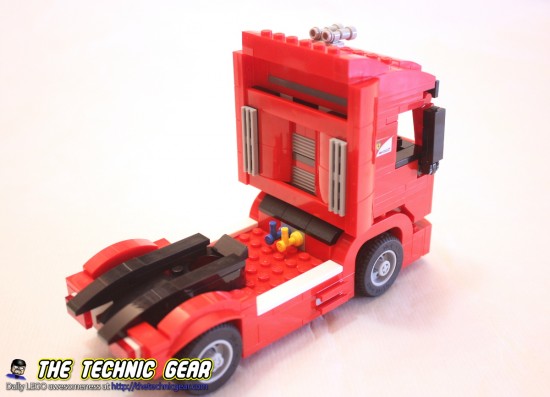 Inside of the truck there is room for the car, a scooter, toolsets and several computers… as well as an extra F! nose and two wheels.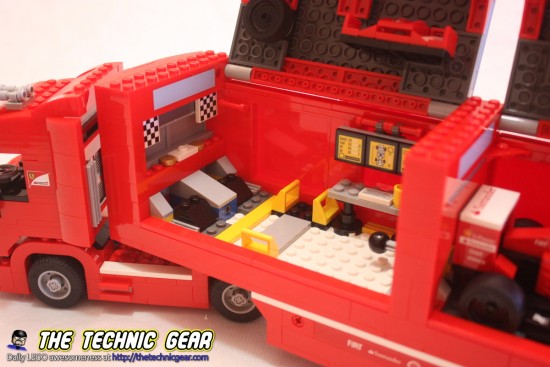 On the computers you can check all the car telemetry details and make the best time :)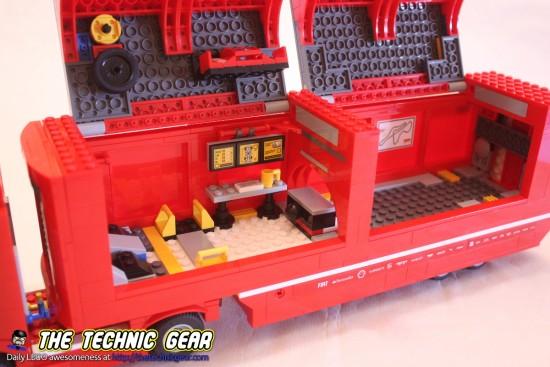 And using the ramp you can push your car to the racing circuit.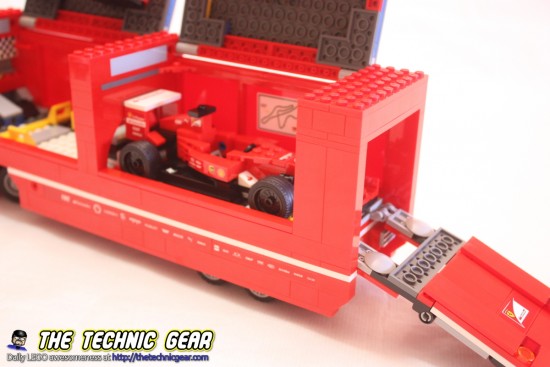 Minifigs
This set comes with 6 Ferrari branded minifigures.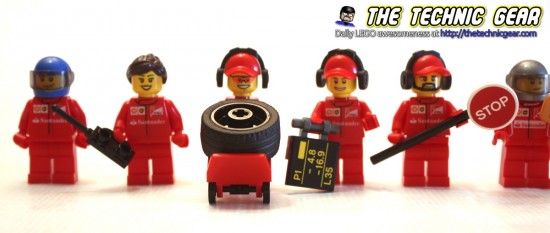 And these are the two toolbox for all your F1 repair needs.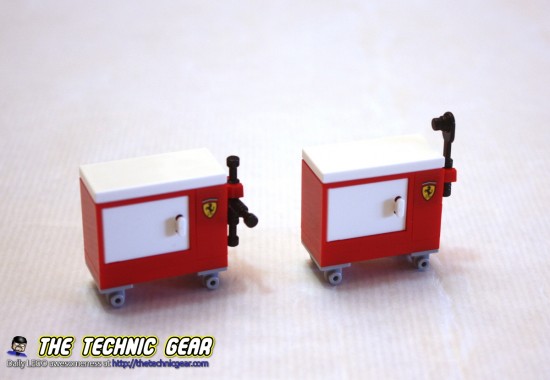 And to move your driver to the startig position what could be better than a fantastic red scooter.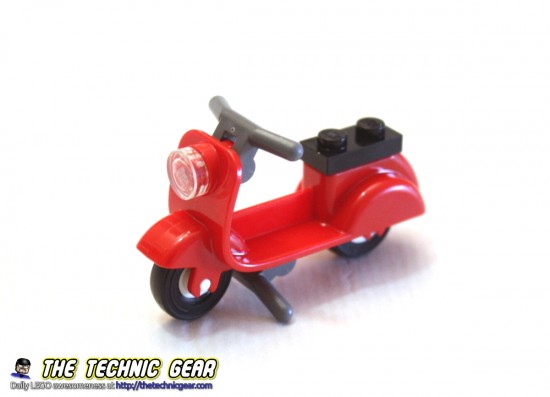 Overview
Miguel says 7/10
Building experience

Value for money

Playability

Parts

Pros
– The truck is huge: 41cm of truck!
– The set comes with lots of details.
– The F1 car looks great.
Cons
– Expensive.
– Perhaps too simple to build.
Does LEGO 75913 worth the money?
Ummm… it is a hard question. Personally I think it is crazy expensive, and after building it I see it has lots of parts and details… but still it is over 100€and that's quite expensive. If you are a die-hard fan of Ferrari it will be a great set but if you are just looking for a fun LEGO truck I think you should check others, more affordable, options. In any case, check it at Brick Marketplace, they have a 5% off all the Summer.