Oh man, Lego Technic is really changing my way of looking at the world.
I am everyday, everyhour looking at machines and thinking how I would do that using Technic. Gears, bricks, axles…
A loom is a device used to weave cloth. The basic purpose of any loom is to hold the warp threads under tension to facilitate the interweaving of the weft threads.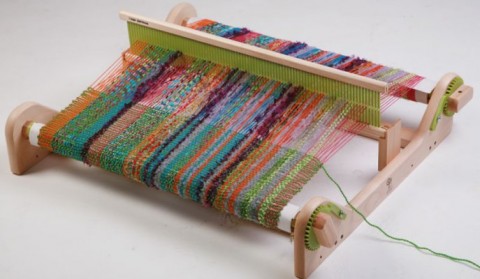 This loom is an stunning achievement and looks like it is only using Technic parts ( no Mindstorm here )
What is the most fantastic creation you have seen with LEGO?