I thought it was already time to try something on my own. So what could be simpler than a Mountain Bike?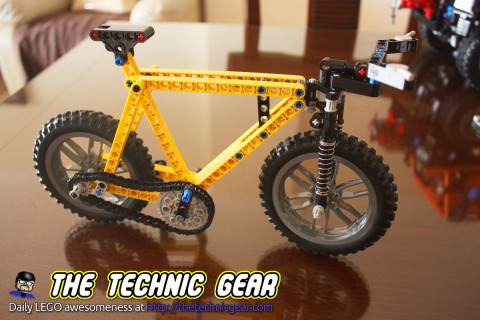 The model is not at scale or anything and I built it just by watching a real mountain bike, I should have used a blueprint… but looked so easy.
I have found several problems while building this, my first, own construction.
First, when I built the rear part of the bike I forgot to make room for the gear, and when I did it was too wide for the chassis.
But the big problem came on the front part of the bike where the top and down tubes meet the head tube. The problem was that all the frame moves when a little of pressure was applied on the front part of the bike. I solved it by adding an extra bar on the down tube and a black bar between the down and top tubes.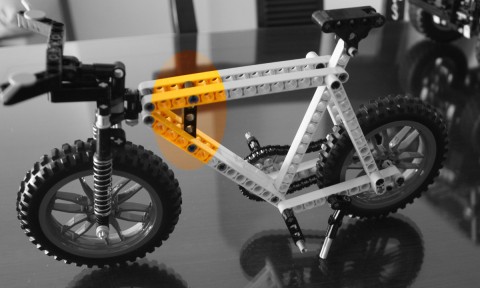 Overall I am happy with the bike but I still have so much to learn…
There are no instructions for this one, but it is so simple that you can really build it just by watching.