I recently received the LEGO 9395 Pick-up Tow Truck and this week I have found a few spare hours for finally building it.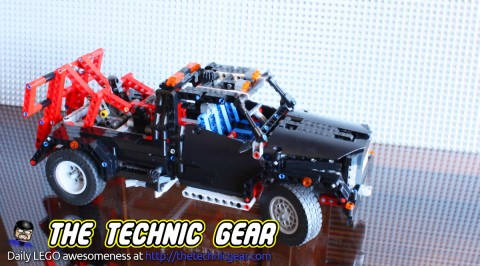 This LEGO Technic set is in the middle price range and so it is reasonably affordable to get. The 9395 Set features a tow vehicle ( without power functions parts ) that can be motorized so the crane is operated with a motor instead of your hand. So let's review it!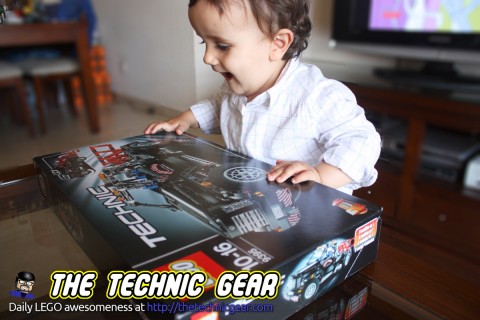 Helpful assistant #2 is really happy with how the model looks on the box.
I was hoping that I would be able to record the building but my two helpful assistants decided otherwise :). So on this one there is no video of the building stage. Just to say that it isn't a very complex model and the gear train on this one isn't as complex as other models I have build.
Model data
Name Pick-up Tow Truck
Ref. Code 9395
Theme Technic
Year 2012
Parts 954
Price £49.99
Price per part 0.05
Minifigs None
Parts inventory http://www.brickset.com/detail/?Set=9395-1#ui-tabs-3
Model background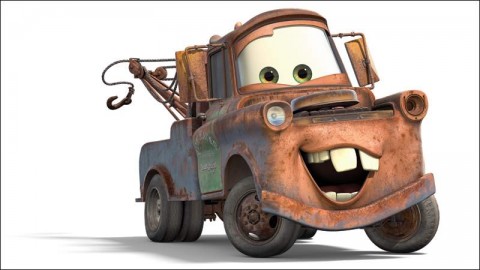 Rescue broken-down drivers in style with the cool and powerful American-style Pick-up Tow Truck. This realistic model features working steering, folding tow lift, working winch, opening doors and a hood that opens to reveal a working piston engine!
What else can I say?!
Model Box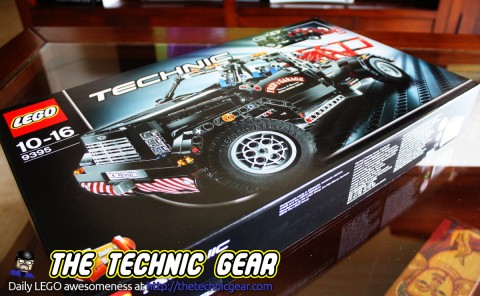 As with all the LEGO Technic models, the box is awesome. This model's box is half empty but the box is big enough to impress my toddler and make my wife angry. Two in one!
Manuals
This set has two different models, the Tow Truck and a Truck with a lift. The print manual is just three booklets. It isn't hard at all to build it.
Complete model
The model looks very nice, but I personally dislike the look of the back wheels as they are wider than the front of the vehicle… perhaps it is a real feature but I really don't like how it looks. Also the sticky labels make it looks awesome, but as I plan to reuse the pieces on my own constructions I didn't use any of them.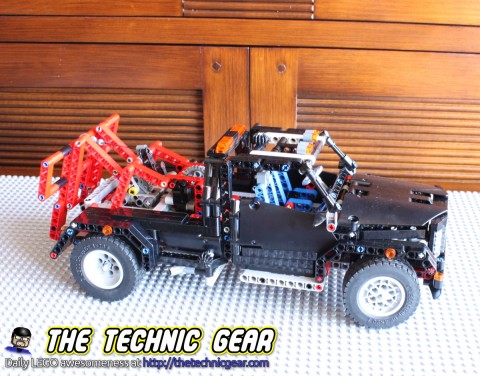 The 9395 Tow truck features several interesting parts, as lots of beams, axles and gears, as well as two differential gears and a worm gear. Also it has several panels to cover the vehicle that can be put to good use later.
The steering is quite soft, but precise still, when compared to the 8110 Unimog 400.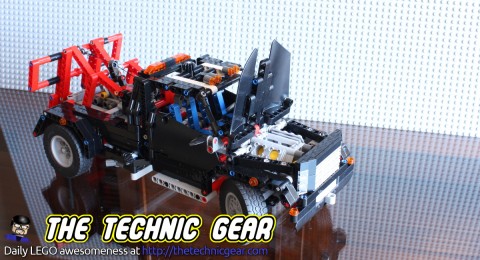 It is a cool thing that the truck's hood can be raised so the motor and its valves are visible, although you will need to move the wheels on your own if you want to see the valves moving.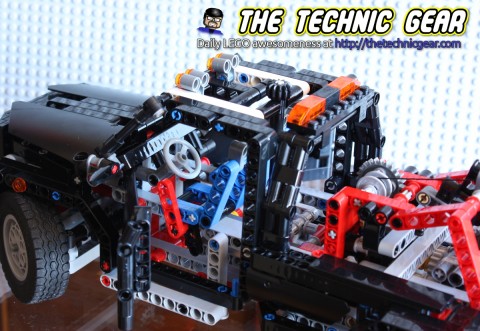 The doors of the truck can be open too and closed in a quite realistic way but the really strong point of this model is it back crane.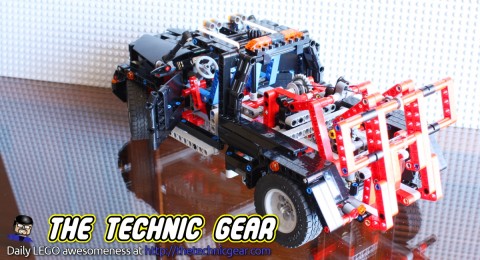 The crane has two different operation positions. The first one raise and lower it when the second one takes from the top of the truck to the ground. All of them are operated with a level on the left side of the cabin inside the driver's seat.
You can see all of the features in action at the next video
Overview
It is a good priced set compared to others that goes easily beyond £100. It is fun to build and will keep you occupied for a few days. The only drawback is that the model looks a bit strange to me and that it isn't as spectacular as other like for example the Excavator or the Unimog.
Miguel says 7.5/10
Building experience

Value for money

Playability

Parts

Pros
* Budget-friendly
* Lots of parts
* Realistic model
Cons
* No Power functions parts
So do I recommend it? Well, if you need the parts it can be an economic option to get them. Also you can have some fun trying to motorize it.