Finally I found some free time to build this fantastic excavator model.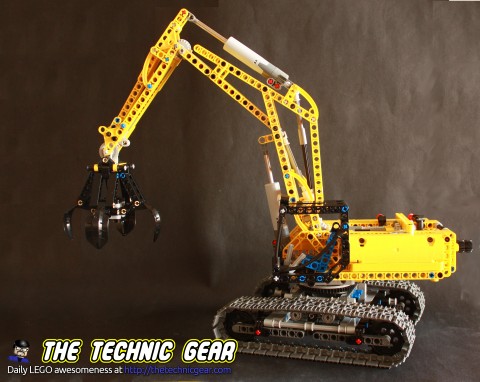 I bought it three weeks ago from Amazon.co.uk for barely £38 and after building it I can really recommend it to you.
It is an interesting model with lots of parts but still something easy to build. It took me three hours to build it.
My camera's battery died and so I couldn't record the last parts of the model. But anyway, if I could do it ( my second LEGO Technic ever! ) you can too.
Now that I have some Power functions parts from the Unimog and the 4×4 Crawler I plan to rebuild it later adding the motors.
I did a mistake somewhere on the transmission box because the second part of the excavator's arm can't be handled using the backside gears, so I will pay more attention when building it again but before anything else I will build the 42006-B and this time I will have it motorized from the beginning.
Miguel says 9/10
Building experience

Value for money

Playability

Parts

Do you have this set? What do you think of it?