I am a huge fan of LEGO Cuusco/Ideas since I saw it for the first time. The idea is great but personally the way LEGO does and the conditions they set for each submition is something to think about. But anyway… the LEGO Space Exo Suit.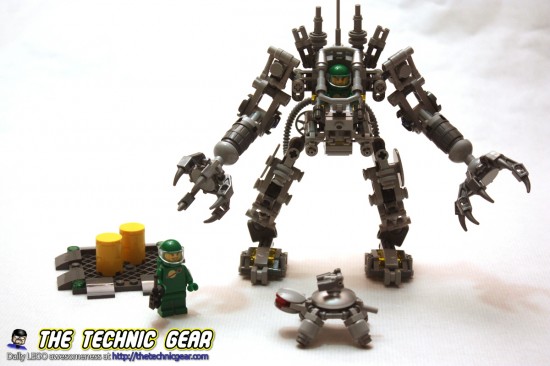 This set is perhaps one of the best I have built in the last months. You won't really believe that it can be done with the parts supplied on the bags.
Model data
Name Exo-suit
Ref. Code 21109
Theme Ideas
Year 2014
Parts 321
Price £29.99
Minifigs 2
Where can I buy LEGO 21109?
Amazon
Model background
Go on a mission to discover the amazing Exo Suit!
Put on your spacesuit and head out with Pete, Yve and their robot turtle on a mission to discover the long-lost Exo Suit! Selected by LEGO® Ideas members (formerly known as CUUSOO), this amazing model first appeared in the unofficial book, LEGO Space, written by LEGO fan and builder, Peter Reid. Featuring posable limbs, opening cockpit, grabbing claws and an intricate, modular form that you can tune to suit the most challenging missions, this amazing Exo Suit captures the essence of Classic Space design – and for the first time in 30 years, we've kitted Pete and Yve out in green spacesuits with the Classic Space logo! This set also includes building instructions and a fun booklet containing a cool space-themed story featuring the models and minifigures from the set, plus information about the creator. Includes 2 astronaut minifigures.
Model Box
As all the LEGO Ideas sets it comes in a small box but it is pretty full and comes with a precious manual.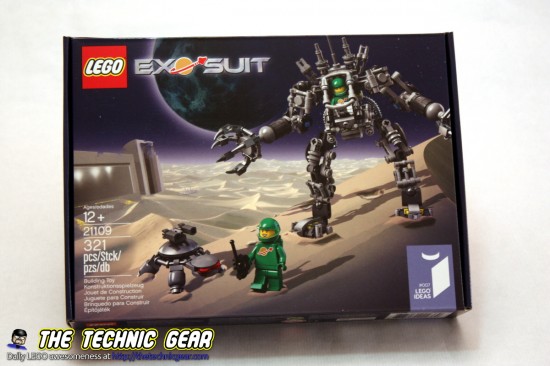 Here is backside of the box.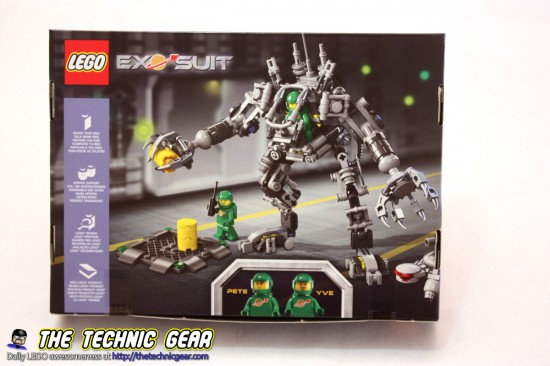 Manuals
This set comes with a single manual but it is a precious big one.
Building experience
This is a fucking awesome great model! One of the very best building experiences I have had. It is simple crazy when you open the bags and the bigger part you can see is a 1×4 plate.
Here is the timelapse building.
Complete model
The model is quite fragile but absolutely gorgeous.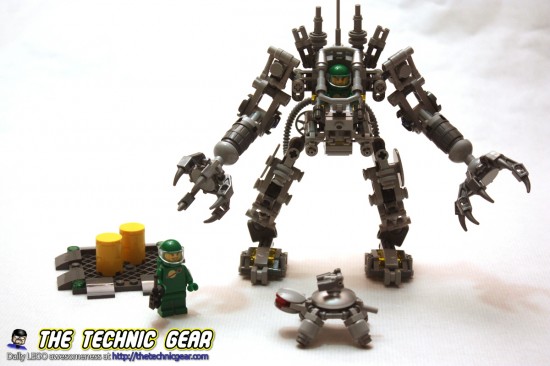 The Exo suit
This exo suit as I told you is simply fantastic. I love the way it moves the arms and the legs. And really it is amazing how it is built.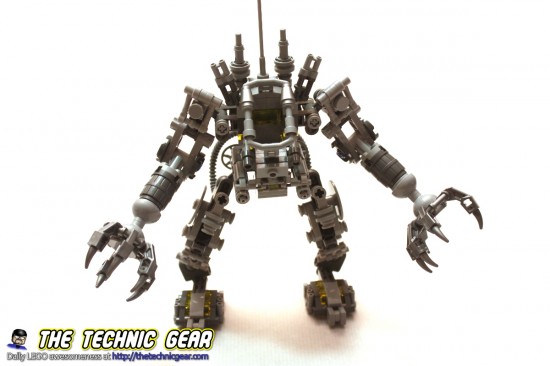 This is a detail of the leg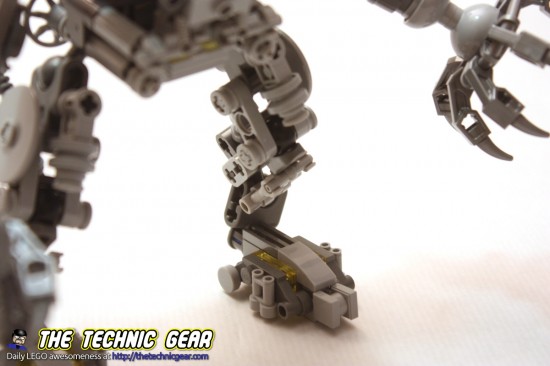 This is a detail of the arm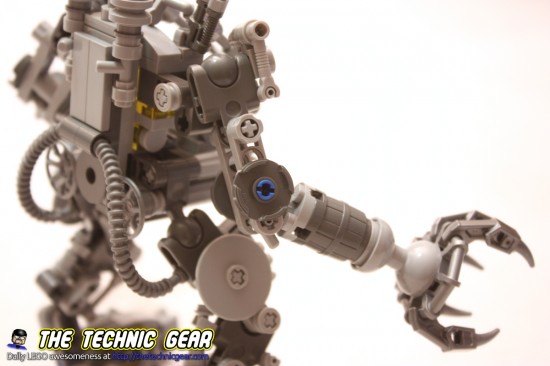 And here is the back of the exosuit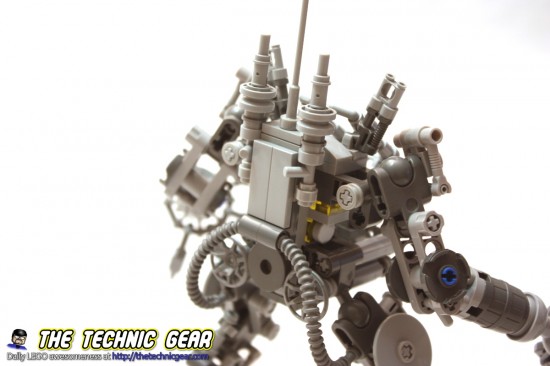 Robotic dog & platform
This is a lovely companion of the exo suit and two yellow containers.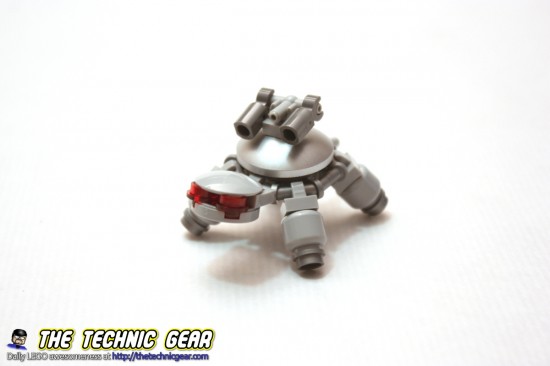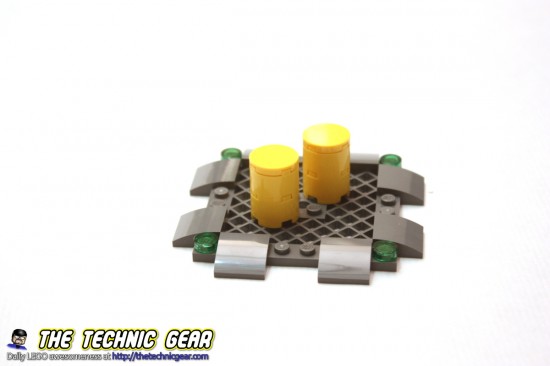 Minifigures
This set comes with two minifigures: a man and a a woman with green astronaut suits.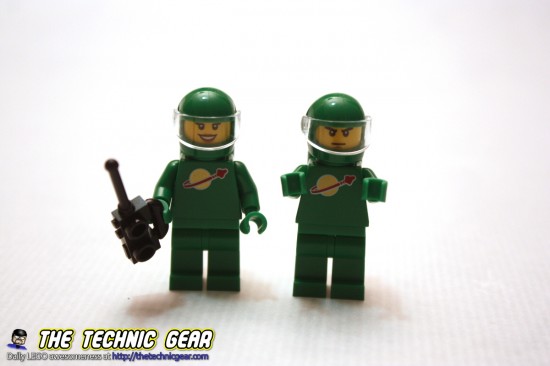 Overview
So here is my review!
Miguel says 10/10
Building experience

Value for money

Playability

Parts

Pros
– Damn awesome set! Go! Get one!
Cons
– It is a bit complex to build. But it is part of the fun.
Does LEGO 21109 worth the money?
E-v-e-r-y-s-i-n-g-l-e-p-e-n-c-e of it! Go buy one ( if you can find it ). Amazon has some from their marketplace.