Hi,
My name is Miguel and I am a computer engineer that works on crazy stuff like computers and software, but on my free time, I do really love LEGO. I am an AFOL, married man and father of two. I really love Lego because it is like food for the mind.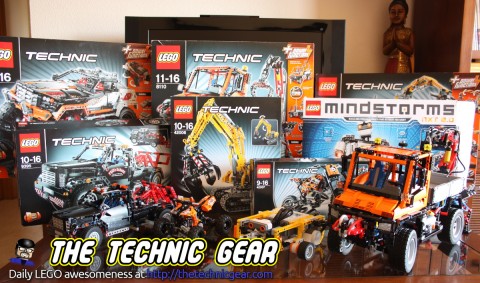 My main hobbies are coding ( I love coding! ), gaming, single malt whisky and Lego building. Mindstorms has successfully fulfilled three of my four main interests :)
I have been playing with LEGO bricks since I was a kid and this passion has grown with me till it has been time to introduce my son into Lego building. But it haven't been since just a few months that I have discovered LEGO Technic just by pure luck.
I have always been in love with all that crazy creations that most of us have seen on Youtube ( Didn't you? Worry no more, here I am at the the rescue! ) using Mindstorms and Lego bricks. So one day I saved money enough and found a excuse big enough to make the huge expense that a Lego Mindstorms kit is.
When I started opening the box and unboxing my Mindstorm kit I started to realise that these were not Lego bricks but beams. Umm, they looked curious and a hell most solid that traditional Lego constructions but… how they worked. Time to learn.
Since that moment I have bought several Technic kits and read some books on the subject and then I realised that I needed to share with the world what I have found, so here it is this blog.
I will keep it updated with news, videos, MOC ( My Own Constructions ), photos and Lego kits that I enjoy and hope you do so.
Still reading? Please go and subscribe The Technic Gear Youtube channel. You will love it.
Best regards,
Miguel