One bad thing about LEGO Trains is that you need a good setup for the train, and another bad thing is that you need a city where the train moves in. You know what I am talking about, don't you?
So my next natural move was to provide myself such a city, so I decided about buying the LEGO Pet Shop set.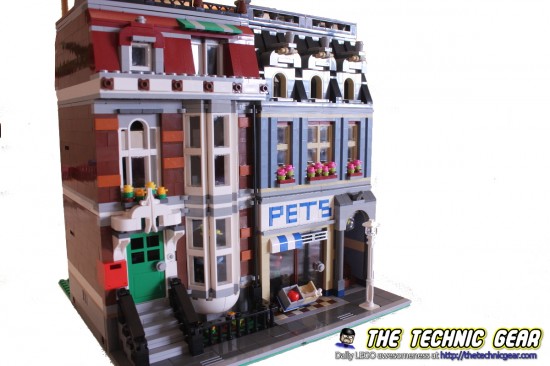 Here is the review.

Model data
Name Pet Shop
Ref. Code 10218
Theme Creator
Year 2011
Parts 2032
Price £119.99
Minifigs 4
Where can I buy LEGO 10218?
LEGO Shop
Amazon
Model background
Continuing the LEGO® Modular Buildings series, this highly detailed, 3-story Pet Shop building and townhouse with full internal and external detailing is the perfect addition to your LEGO town. Greet customers with a menagerie of pets and let them treat them with a selection of toys and supplies. The pet shop building features a hinged staircase for easy access, upper apartment with kitchenette and upper loft overlooking the open plan interior below. To the side, the tastefully appointed townhouse features a detailed ground floor with accessories and spiral staircase leading to the upper floor. The attic space features storage boxes and French doors leading out to an elegant front balcony, while the rooftop garden, complete with fresh vegetables, brightens up the rear of the building.
Model Box
This model comes in a HUGE box. Here you have the front…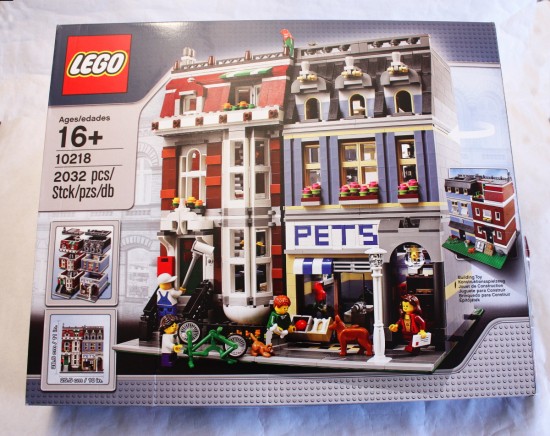 … and the back side, that shows you many of the precious features of the set.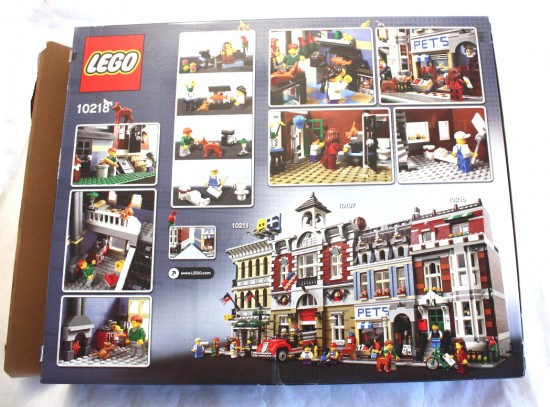 Here you have an unboxing of the model.
Manuals
Whoops! This big set comes with only two manuals. Two?! Yes, just two instructions manuals that are a bit more long that other LEGO sets but nothing huge…
So… where is the trick? Keep reading.
Building experience
As I was saying, just two manuals to build such big set… the mystery is resolved as soon as you start building.
The LEGO Set is classified as expert. I thought it was some kind of PR bullshit to make the box more interesting but it is a really challenging model, much like the biggest Technic sets I have built.
Each instruction manual is devoted to a single building that can be placed one next to the other using two pegs.
There are so many lovely parts to build on this set. I have to say that it has been a stressful and fun experience at the same time. Let me comment about each building level on the next section.
Meanwhile, enjoy a very fast timelapse building. It took me around 3-4 hours per building.
Complete model
Apartments building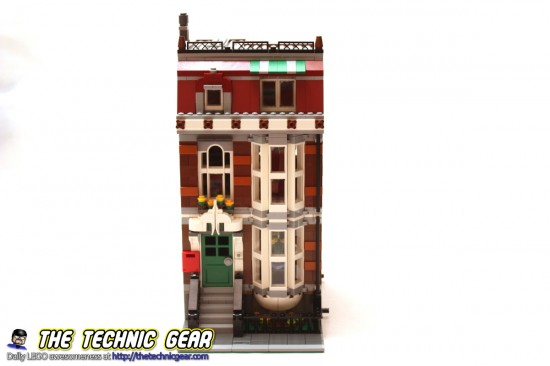 It is the first building on the manual, mainly done in red-brown bricks with a huge English style window that goes two floors high.
Basement
This floor raises the level of the house five bricks and creates a basement that it is accessible from both the house as well as the back part of the building through a scuttle.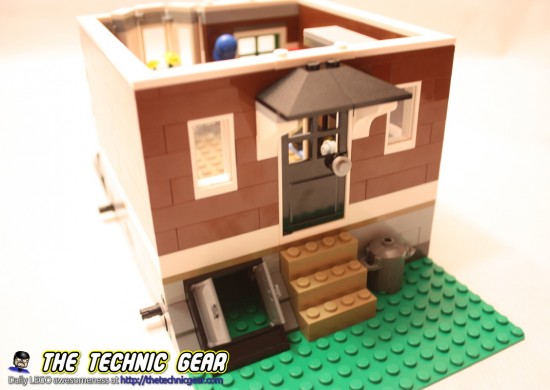 It is a pity that this part of the building isn't as accessible as the rest. I suppose it is done this way to strengthen the building's structure.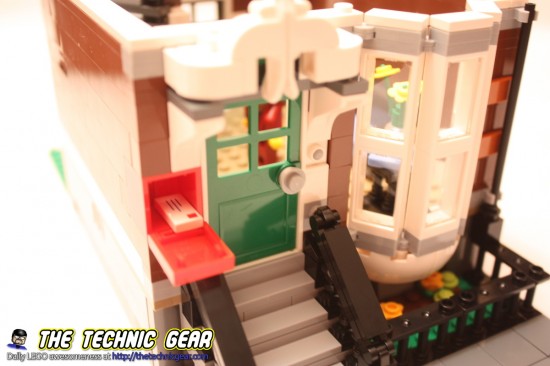 I can't forget to tell you about the lovely garden under the windows or the stairs to enter the green door house. Just at the left of the door there is a functional red mailbox with one letter.
It is quite nice the way of building the door top part using bricks in a surprising way.
First floor
This floor has a stairs two rooms. The main room features a sofa, a table with flowers close to the window and a telephone table close to… ummm… a door under the stairs that contains a WC.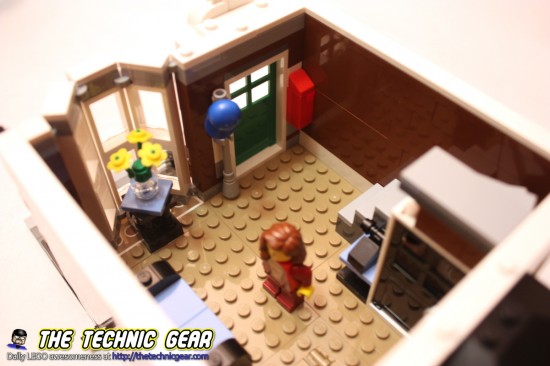 I love the way the cared about details when creating this set.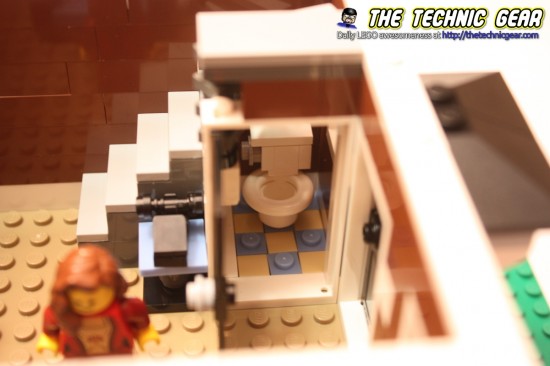 Second floor
The second floor that it is accessible using the stairs is being painted by our man in white. I have to admit that I had no clues about what I was building but when I realized I got a good laugh. It is admiring the ingenious way they used to give the feeling of painting the wall.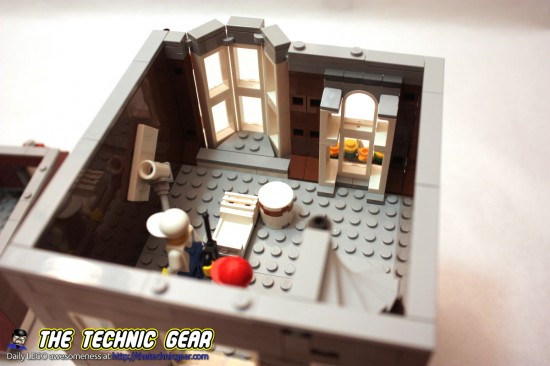 The windows are decorated with yellow flowers. On the right side of the building there is a pipe for rain water that looks like it would even work.
Attic
Finally the top floor looks like an storage room with a thick window that can be opened and a ceiling garden with green and red flowers.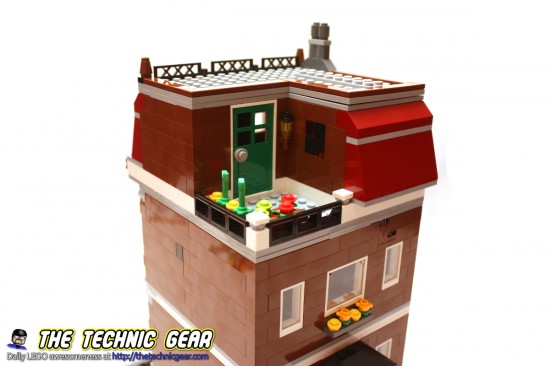 There is a lovely detail of a red and blue window next to the door that looks quite nice.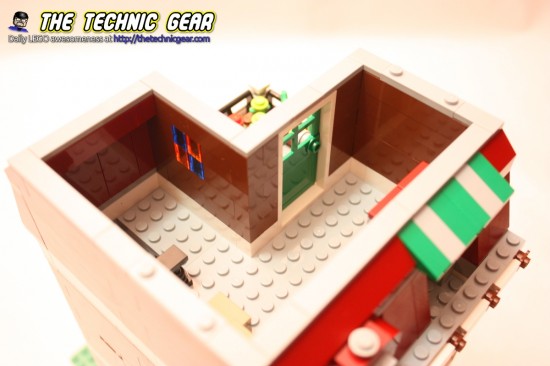 I love how this building look.
Pet shop building
This building also looks awesome. You would need to kill me for me to choose one over the other :)
I specially love the windows on the second floor as well as the shop street side. It looks so much like an old italian grocery…
The Shop
The shop floor is lovely. If you see it from the outside it has a wonderful big window with two boxes containing something like a big red ball ( maybe a tomato? ) and bones. Right of it, you have the building entrance with a stairs and another red mailbox. Did you see that lamp?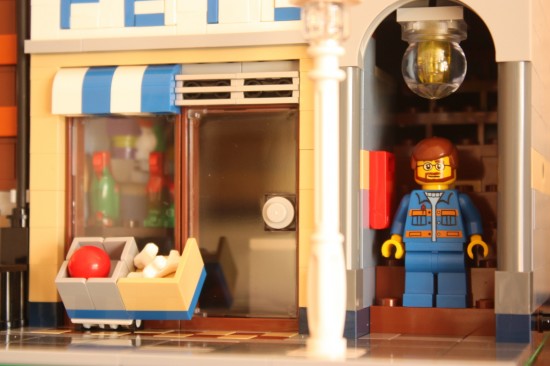 Inside the shop, you have a great tiled floor in blue and beige colors. The room has two walled areas with windows that contain animals: a dog under the stairs and a cat near the further end of the room.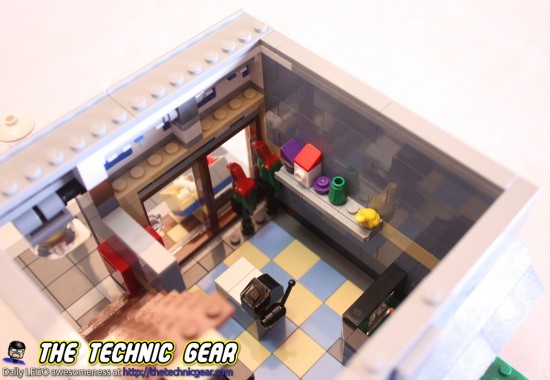 It has a hole on the wall where the cat is waiting for something… if you go to the back part of the building you will see a big rat ( bigger than the cat in fact ) close to a rubbish bin.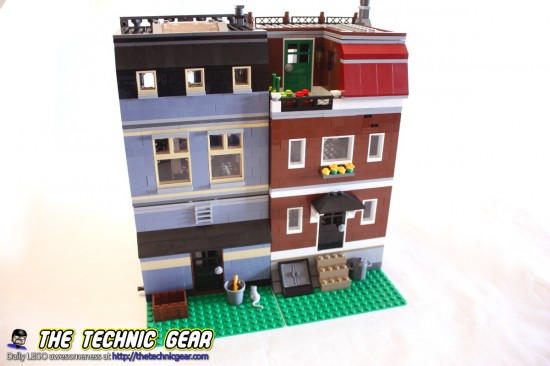 Also the shop has a cash machine and a table with drawers. And opposite to it there is a shelf with what look like potions or animal food close to a frog.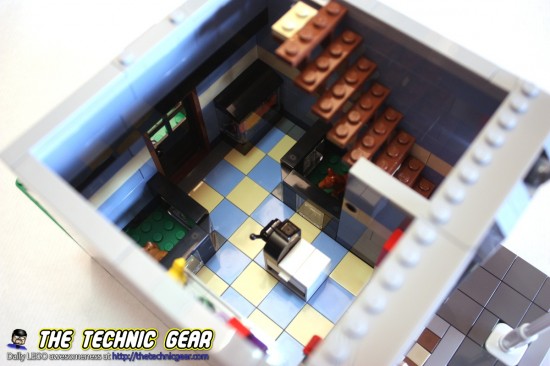 On the window there are two parrots looking the street :)
First floor
This is a kitchen with another example of care for detail. This room has a coffee machine that looks damn good. Man, I need a coffee…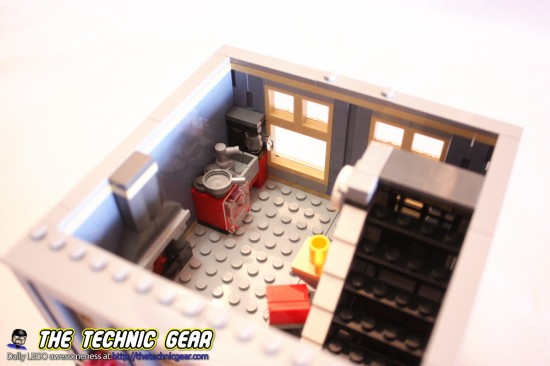 Next to the coffee machine there is something I have no clue what it is for… my wife says something about a sink, an oven with four fires. A pan is over one of them.
In front of it there is a yellow cup over a table close to a chair. Just look the lovely light these windows give.
Second floor
This floor has a bed with a green lamp close to it. The bed doesn't look very comfortable ( OMG! I have nightmares just for thinking about sleeping between legos )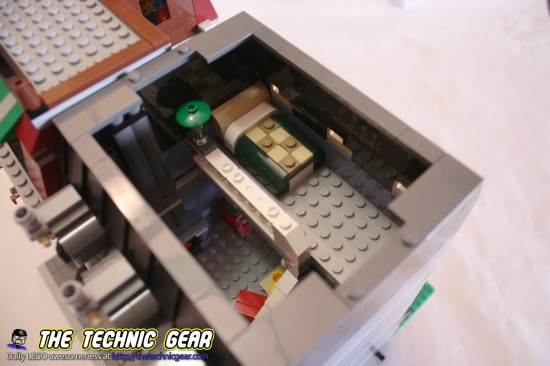 Close the bed there is a stair that moves you just to the kitchen below.
But the most spectacular thing about this floor is its windows. The way it is integrated into the building as well as the Victorian-like decoration make them stunning.
Minifigs
This set features four minifigs, a child, a woman and two men, one of them working as a painter in the second floor of the apartment building.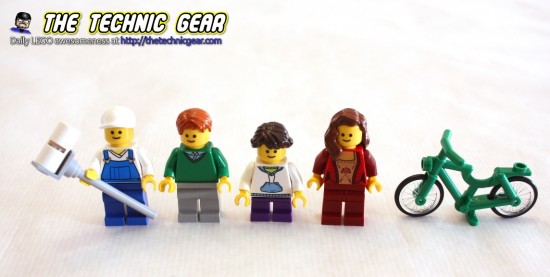 Overview
I did a small video-review of the model.
Damn nice set! It will keep you busy a few days building it and… well… I don't play with dolls' houses but I have to admit that it has a high playability value.
Miguel says 10/10
Building experience

Value for money

Playability

Parts

Pros
– Big but not too big… yes, I am talking about you Helm's Deep!
– Lovely details.
– It looks simply awesome.
– High playability value
Cons
– It is expensive. You get what you paid for but it is a lot of money.
Does LEGO 10218 worth the money?
Definitively! It is expensive but it is quite fun to build and the result is simply awesome. You can try to get a deal at Amazon or check the LEGO Shop.