When I saw this LEGO on the shop I couldn't believe my eyes, a Buzz Lightyear done with LEGO bricks!. First thing that I thought is that LEGO cheated and created a few new special bricks so the toy looked real but a closer inspection let me realize that no, that I was wrong, this is a real LEGO figure made with real LEGO bricks…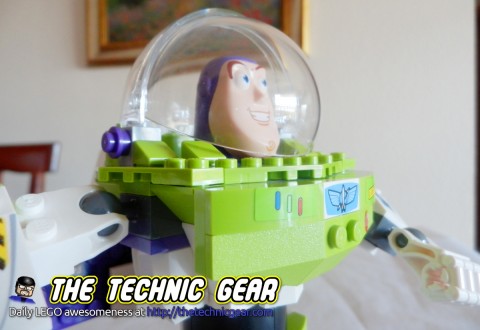 Do you believe me if I tell you I paid just €10 for it? A real bargain.
Let's review it.
Model data
Name LEGO Buzz Lightyear
Ref. Code 7592
Theme Toy Story
Year 2010
Parts 205
Price £20.99
Price per part 0.10
Minifigs 1
Parts inventory http://www.brickset.com/detail/?set=7592-1#ui-tabs-4
Model background
Buzz Lightyear is a character in the Toy Story movies franchise. Buzz is a space ranger hero according to the movies and action figure in the Toy Story series. Along with Woody, he is the co-leader of Andy's Room.
Manuals
You can download the manual from LEGO site at http://cache.lego.com/bigdownloads/buildinginstructions/4598007.pdf
Building experience
This model features several bricks I haven't seen before specially the one that does the waist of Buzz Lightyear. Overall the building experience is interesting. It isn't a complex model and can be built in 30-45 minutes.
I have some problems attaching the arms and the legs because the ball joint was quite hard but nothing beyond that.
Complete model
Once built I have to say that it looks really impressive and real. I have been greatly surprised.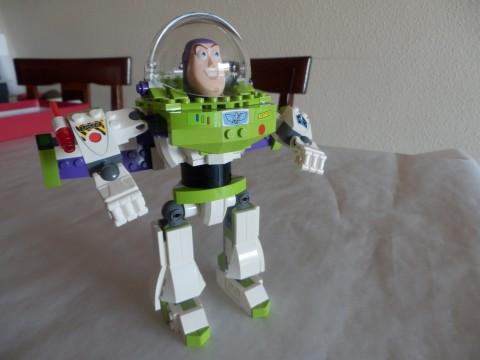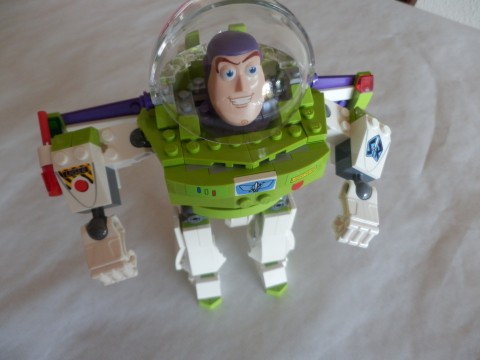 Overview
This set was a real bargain but if you think the original price was almost three time of what I pay for it, I would score it a value for money of three stars.
Miguel says 6.5/10
Building experience

Value for money

Playability

Parts