A few weeks ago I got the 76023 Tumbler, and I am really looking forward to build it soon. So meanwhile I review for you the Bat vs Bane the Tumbler chase.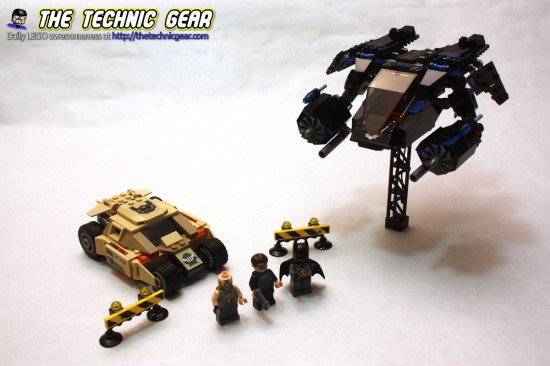 You can never get it wrong with Batman!

Model data
Name The Bat vs Bane: Tumbler Chase
Ref. Code 76001
Theme DC Comics
Year 2013
Parts 368
Price £39.99
Minifigs 3
Where can I buy LEGO 76001?
Amazon
Model background
Launch an assault from the sky to rescue Commissioner Gordon from Bane!
High above Gotham City, Batman™ spots Bane in the armored Tumbler chasing Police Commissioner Gordon. Bust through the road barricades in the Bane Tumbler with hidden dual flick missiles and flame exhaust. Then swoop down from the skies in The Bat and winch the commissioner to safety with the rescue rope before Bane reaches him! Includes 3 minifigures: Batman, Bane and Police Commissioner Gordon with assorted weapons.
Model Box
The box is moderately full… pretty much like all of these size for a LEGO set.
This is the front side.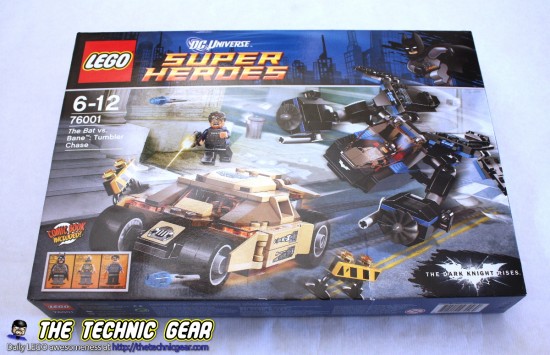 And this is the back side of the box.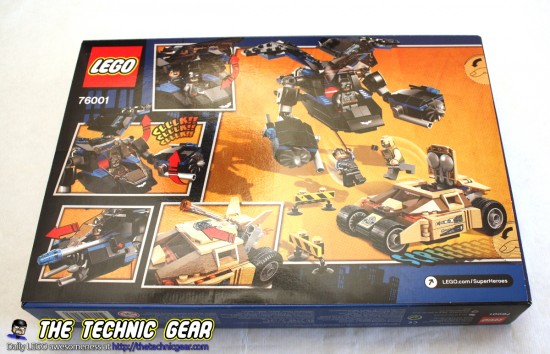 Manuals
The set comes with two small manuals.
Building experience
It is a pretty interesting experience to build this set. The Tumbler looks quite good and it is really solid. But perhaps the most interesting part is the Bat that it is quite more complex to build and has some interesting techniques to attach the engines to it.
Complete model
This is the complete model.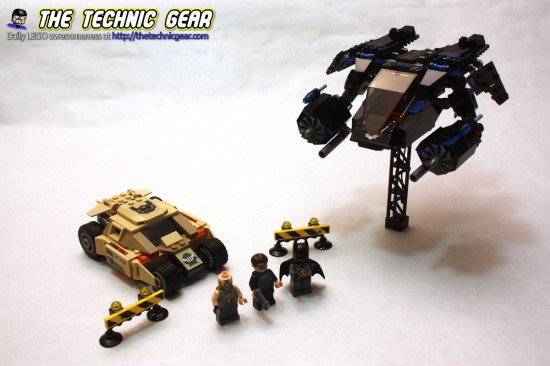 The Bat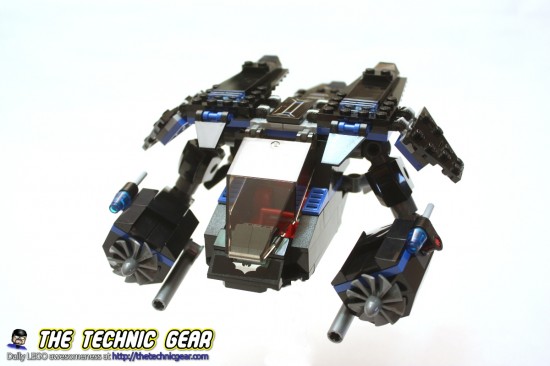 It cames in black color ( no, it is not a very dark grey! ) and it is a really cool model with a few interesting techniques to build it. It features two big fans that works pretty much like engines and a windowed cockpit for your favorite superhero.
The Tumbler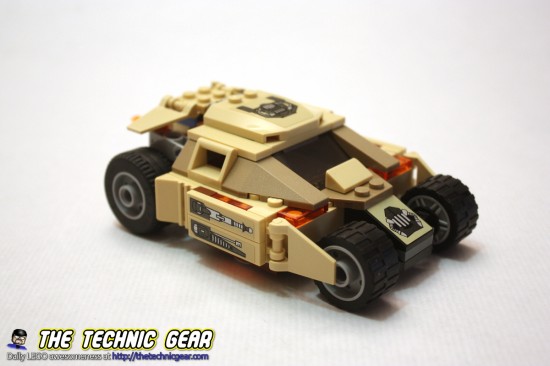 Featuring a beige color, the Bane's tumbler is really nice ( and as cool as the Batman's one but still pretty cool ).
Minifigs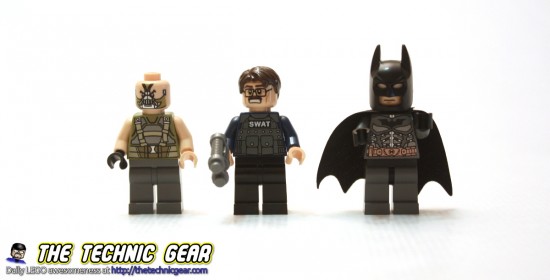 This set comes with three minifigs, Batman in a dark grey suit, Bane and Police Commissioner Gordon.
Overview
So here is my score.

Miguel says 8.5/10
Building experience

Value for money

Playability

Parts

It is a nice set and definitively a must-have if you are a die-hard Batman fan.
Pros
– It looks awesome.
– Exclusive Bane minifig
Cons
– The Bat doesn't fly.
– Batman comes with no black suit.
Does LEGO 76001 worth the money?
Definitively! Check at Amazon for a bargain or have a look at the LEGO Shop if you are desperate.