Santa gave this Christmas Tree Truck to me after I ordered a LEGO Chess from LEGO Shop last year but I haven't have time to write a proper review of it till now… so here it is… one year later. Thanks to Santa for it and here it is my review of the model.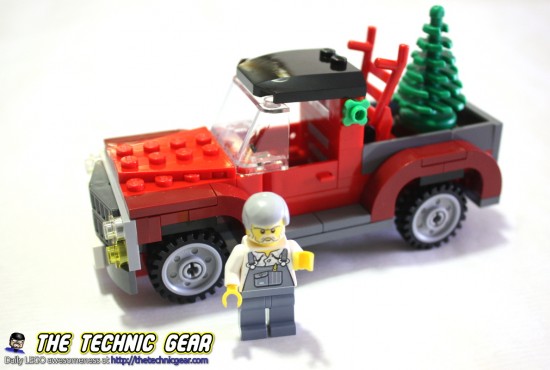 Model data
Name Christmas Tree Truck
Ref. Code 40083
Theme Seasonal
Year 2013
Parts 118
Price Not for sale
Minifigs 1
Where can I buy LEGO 40083?
This set wasn't available for sale. It was given to LEGO Shop VIP members for orders placed after Nov, 28 2013.
Anyway, you may be able to find it at Amazon
Model Box
In line with most of the small LEGO Set, a small box almost empty.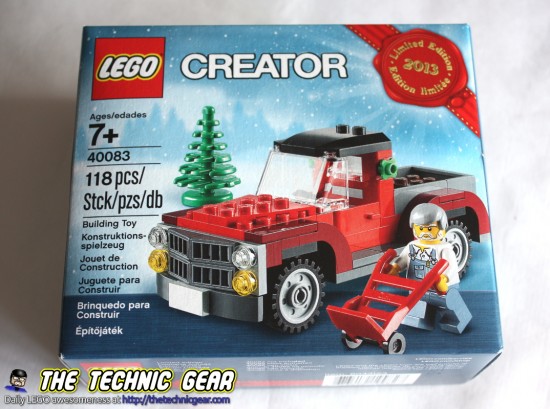 This is the back of the box.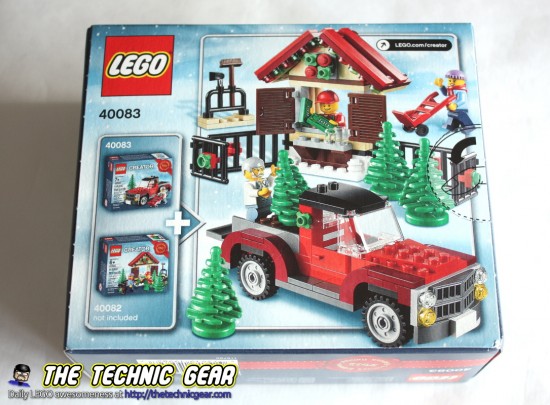 Manuals
One instructions manual to build the car and the tree
Building experience
The model is easy to build and there is nothing specially challenging on it. Here you have the mandatory timelapse building.
Complete model
It works quite well for such an small set. The truck looks nice enough and the tree does the work.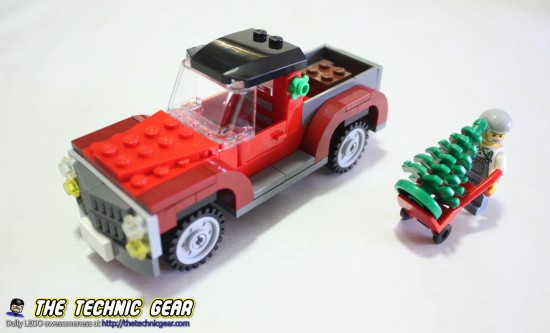 Minifigs
The model has a minifig that is the truck's driver. An old man with grey hair. Fair enough.
Overview
Miguel says 5.5/10
Building experience

Value for money

Playability

Parts

Does LEGO 40083 worth the money?
Well, I got it for free… so I have no opinion. You can buy it at Amazon for barely £10