I am specially a fan of the Star Wars saga, but for barely €12, it was a good deal of 4 minifigs and some parts. So let's review this Endor Rebel and Imperial Troopers Battle Pack. ( Is this the longest LEGO Set name? I haven't seen a longer one before ).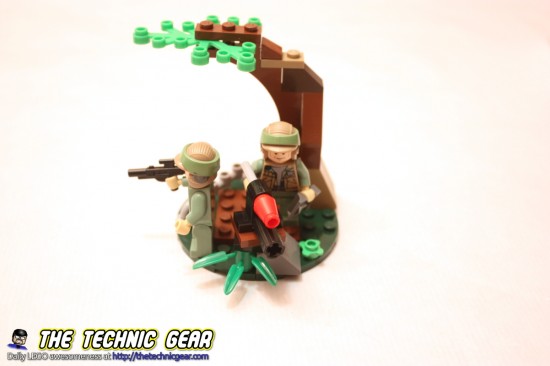 Model data
Name Endor Trooper & Imperial Trooper Battle Pack
Ref. Code 9489
Theme Star Wars
Year 2012
Parts 77
Price £12
Minifigs 4
Where can I buy LEGO 9489?
Amazon
Model background
Recreate the battle of Endor from Star Wars: Episode VI Return of the Jedi with this fantastic new battle pack. Help the Endor Rebel troopers launch a surprise attack on the Imperial forces from the secret Rebel hideout. Includes 4 minifigures: Stormtrooper, Scout Trooper and 2 Endor Rebel Troopers.
Model Box
As with other small LEGO Sets, this Star Wars has a small box that it is half empty ( or half full :P )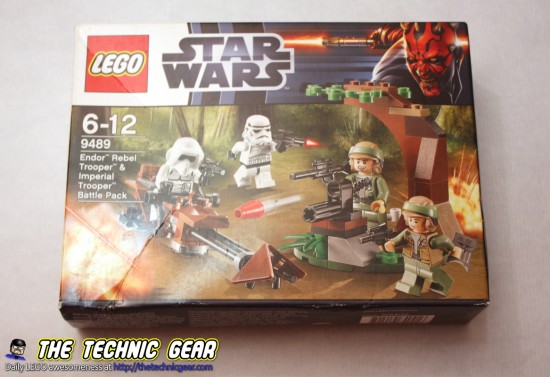 And the back part of it.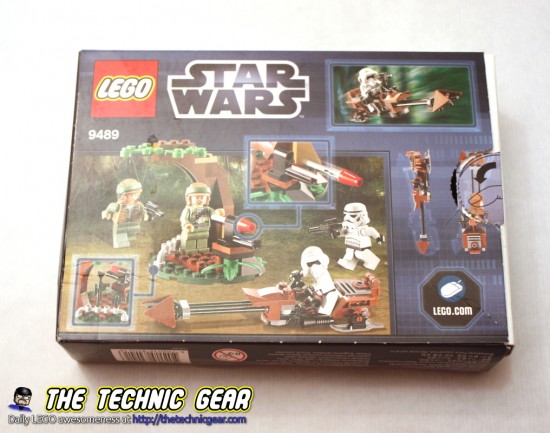 Manuals
Just one manual to build the rebel's hideout and the flying bike.
Building experience
This set won't keep you busy for a long time. The only part that slightly caught my attention was the tree in the rebel's hideout.
Complete model
Here it is. This is the part of the Imperial Troopers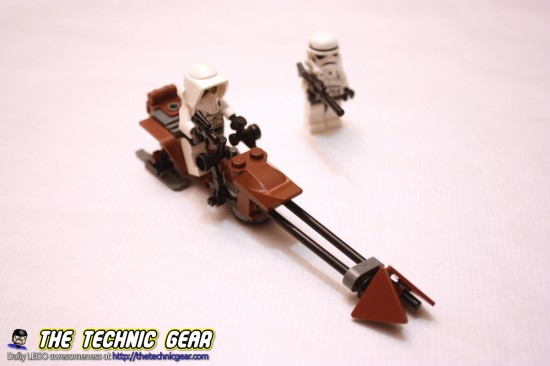 And these are the Rebel troopers.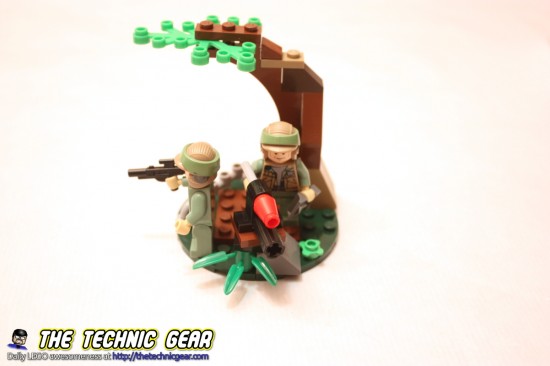 Minifigs
Four minifigs in this set.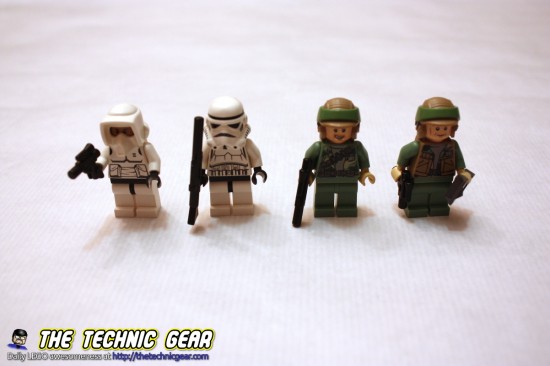 Overview
Miguel says 5.5/10
Building experience

Value for money

Playability

Parts

Pros
– Four minifigures
– A few rare parts
Cons
– It is too simple
Does LEGO 9489 worth the money?
Well, as I paid just €12 for it I think it was a good deal. A few nice parts and four minifigs seems like a deal for me. You can get it at Amazon.