LEGO Mindstorms EV3 has built-in Wifi capabilities so you don't need to buy an expensive WiFi sensor like you had to do with NXT. Unfortunately LEGO decided to save some pennies and don't include an actual WiFi card inside the brick ( to save battery life of course *grin*).
So if you want to connect your robot with WiFi to your computer so you can program it remotely and send it command, much like with Blueetooth but faster you have to buy a WiFi dongle for EV3.
Actually Mindstorms EV3 only supports Netgear N150 Wireless Adapter (WNA1100). It is a big ugly and black WiFi dongle that will make your robot looks like a plane with just one wing. The other option is using Edimax dongle, that it is world's smallest WiFi USB card.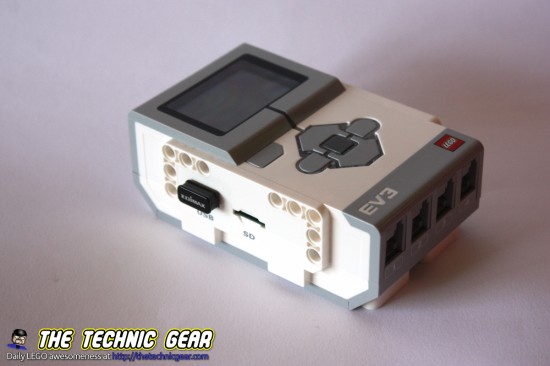 The problem is that it doesn't work with LEGO Mindstorms out of the box. Keep reading to know how to fix it and make it work with your LEGO Mindstorms EV3 kit.

Get the Wifi Dongle
First step is getting the WiFi dongle and good news is that you can order it at Amazon for barely £7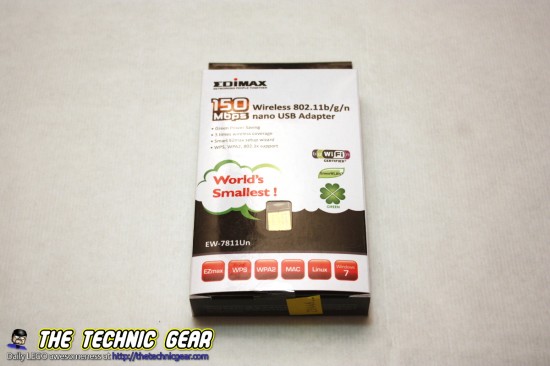 So once you get the dongle, open the box and get the dongle at a handy place. We will use it later.
Update the EV3 Firmware
As I was telling you EV3 doesn't work with Edimax dongle out of the box. We need to update the firmware of the EV3 brick so it support the little USB dongle.
By doing this we are updating EV3 with a modified Linux kernel that has support for this little dongle.
Will update the firmware void my warranty?
No, you won't void any warranties doing this.
Will it work with the EV3 software?
Yes, it supports EV3 standard software.
Can I restore LEGO original firmware if I don't like this?
Yes, you can always restore original LEGO firmware.
Can I make a brick of my brick? Can I break it?
No, there are no risk of breaking your EV3 brick.
Will I lose files stored on the EV3 brick?
Yes, you lost the files on the brick. Do a backup first.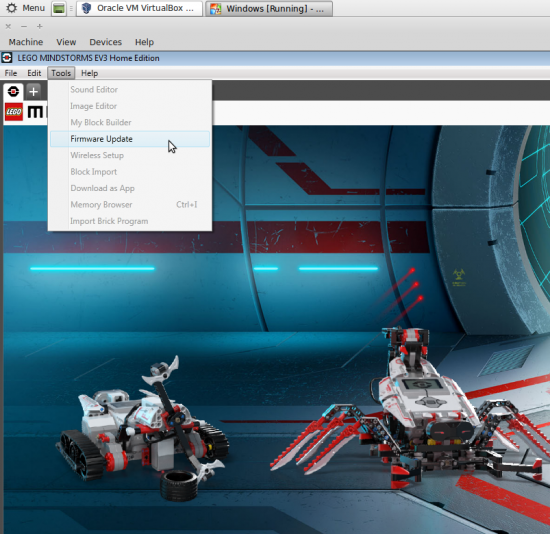 So go and download the modified EV3 Firmware from the original source ) and open EV3 Software, go to Update Firmware section and ignore newer firmware updates.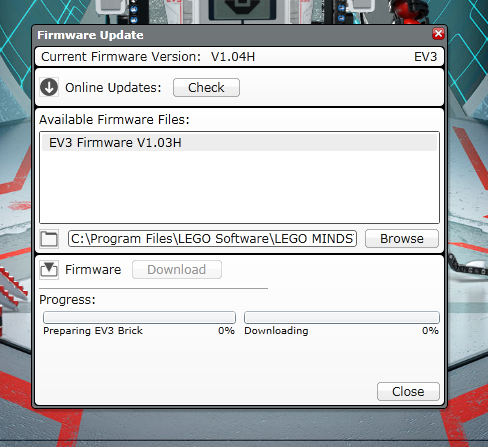 Click on Browse and find your ev3-edimax.bin file, then the screen will look like this.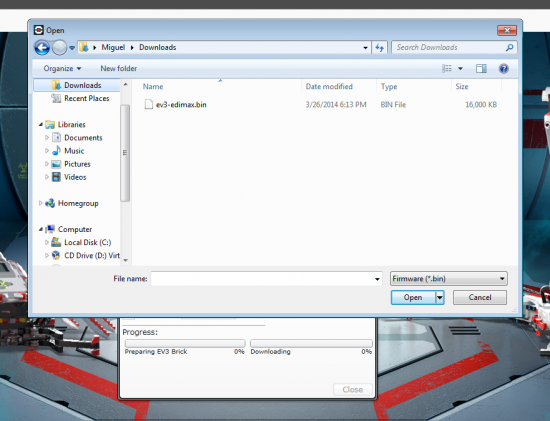 Click on the Edimax file and click download ( make sure your brick has full battery before this! ). It will start updating the brick.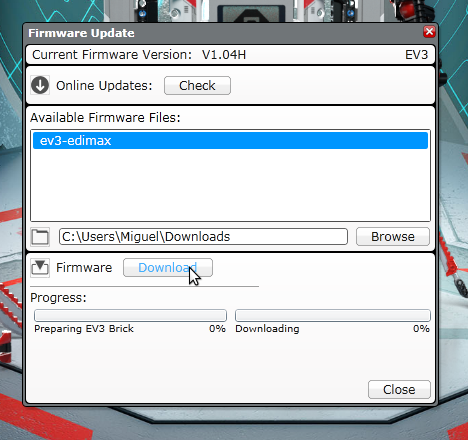 Once the process is complete it will reboot the EV3. So now introduce your Edimax WiFi dongle.
Enable Wifi
So now we go to the last Tab in EV3 Brick screen and enable Wifi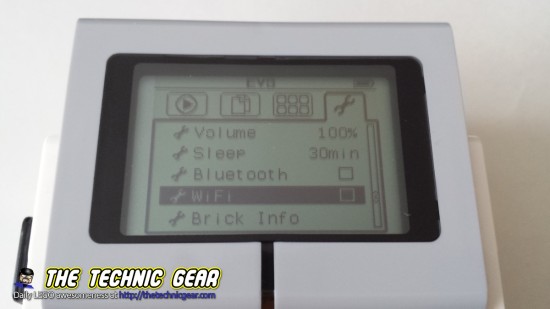 Configure Connection
Now choose connections…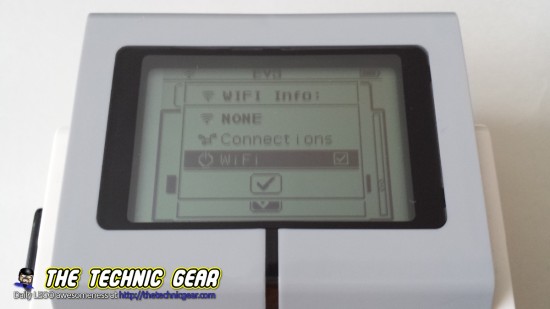 … and the WiFi Card will start blinking with a blue led.

After a while, around 10 seconds or so a list of Wifi connections will appear.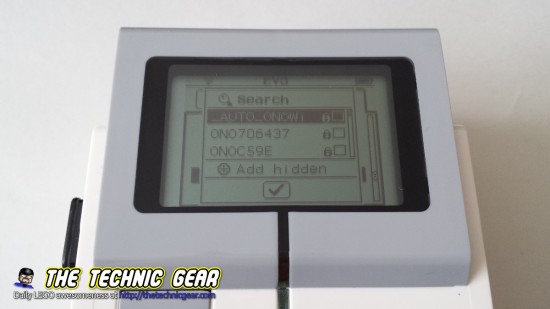 Choose your network and click on Connect.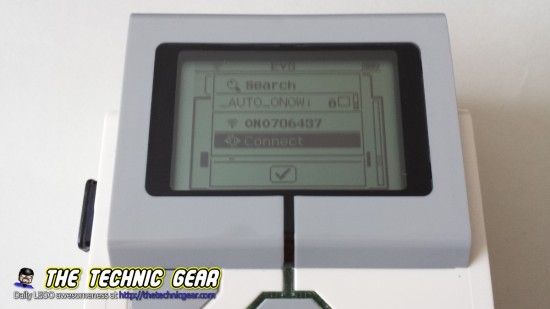 Now you can choose the security of your network, either WPA2 or None. Keep in mind that using WPA2 will shorten your EV3 Battery life… but it more secure.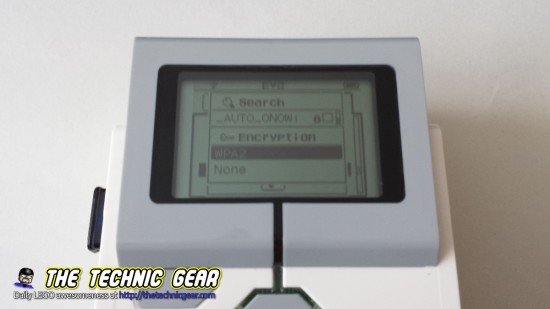 Time for some fun and type your WiFi Network password. It is usually written down under your Internet router. Now type it…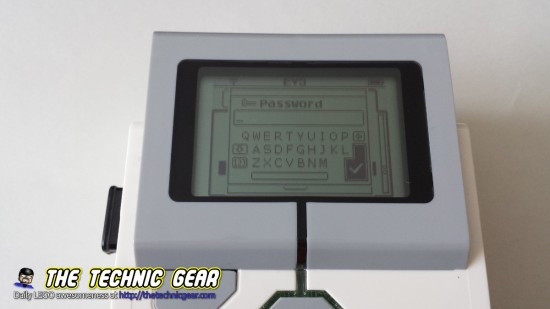 And voila! It is connected! Just look at the Wifi Icon on the top left of the brick that has a two arrows.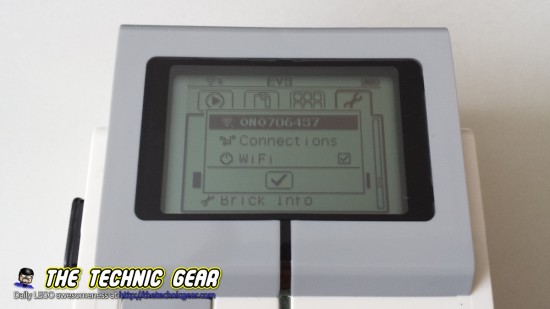 Connect on EV3 Software
It is even easier than plugin the USB cable :)
First open EV3 Software and look at the bottom right corner… it should be like this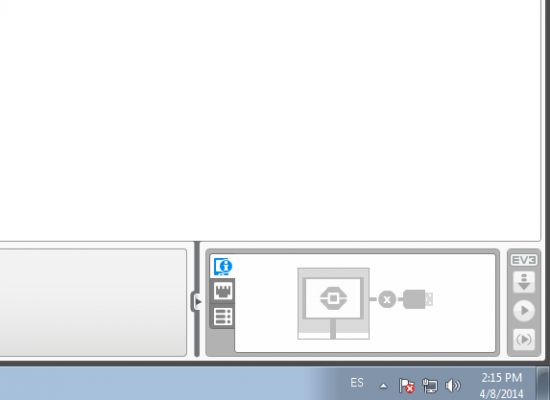 Click on the third side tab so that it looks like this: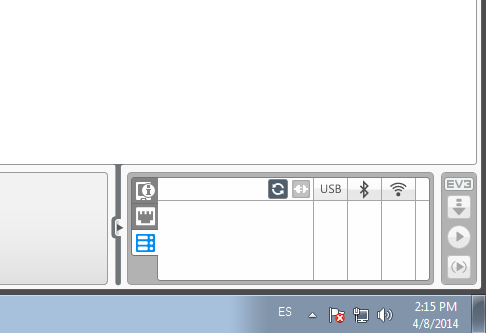 Click the refresh button ( or even you don't need that ) and it should change to this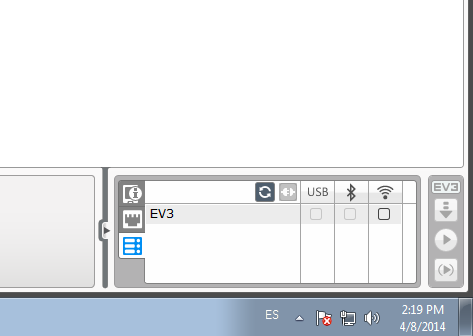 Finally click on the Wifi check mark and there you have.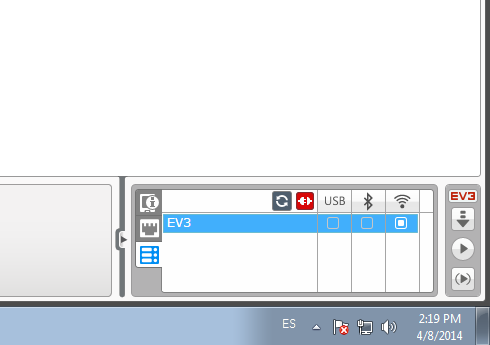 EV3 Software and the EV3 are now joined using Wi-Fi… no more USB messed cables. Hope you find this tutorial useful, but in case there is any question that I left unanswered please drop me a comment and I will try to help you.