Don't despair… I haven't given up LEGO Technic but I have been lately assaulted by a strange love to LEGO Trains. So after building and reviewing for you the 7938 Passenger Train and 7939 Cargo Train, it was time to build the LEGO 7937 Train Station.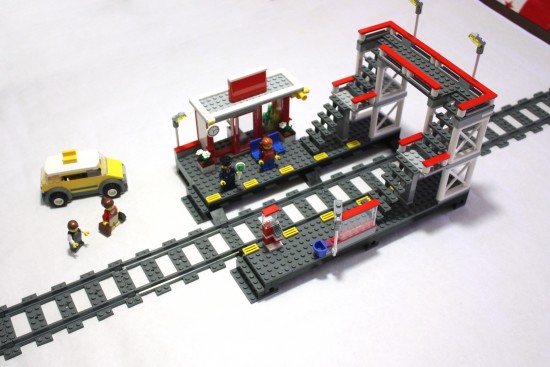 The model looks really cool and it has quite a lot of room for your imagination. So let's review it.

Model data
Name 7937 Train Station
Ref. Code 7937
Theme LEGO City
Year 2010
Parts 361
Price £36
Minifigs 4
Where can I buy LEGO 7937?
Amazon
Model background
The railroad station's open, service has begun and it's teeming with activity as passengers check train timetables, buy tickets and board their trains. To cross to the other side the passengers take the pedestrian bridge. The taxi waits to take passengers to their final destination. Includes 4 minifigures: 1 train driver, 1 taxi driver, and 2 travelers.
Includes 4 minifigures: 1 train driver, 1 taxi driver and 2 travellers
Station has sheltered waiting area, kiosk, ticket machine and timetables
Taxi has plenty of room for the driver and passenger
Model Box
It isn't a quite big LEGO box and most of it is full… so kudos to LEGO. It features a front part with the train station, the tracks and a lovely yellow taxi.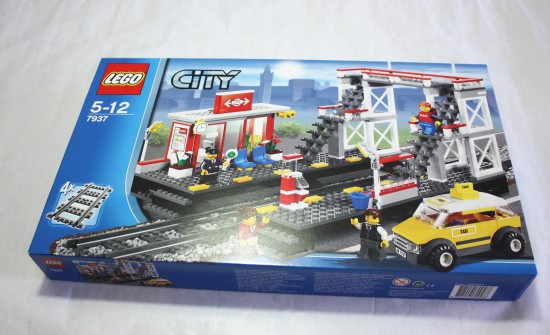 The box's back part shows you the endless possibilities of this set ( just joking! ) and the cool photo of several trains in what looks a big LEGO City train station set. It really works on making you want badly.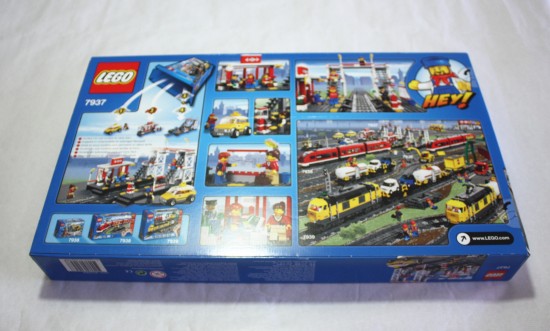 Manuals
There are three manuals for this set, one for building the Taxi car or cabs as British says and two for building the station.
Building experience
It is a lovely set to build, it comes to shape quick and it takes you enough time to enjoy it and in the other hand it isn't hard at all to build. As I have said I have enjoyed building it.
Complete model
Not sure if my expectations were quite low or what but I have really enjoyed and liked this set. Let me show the different parts it has.
Minifigs
This set features four different minifigs: A cab's driver, a passenger, a station officer and a train passenger. The station officer looks quite similar to the the 7938 Train driver… and it is so cute. I shave usually my beard in the same fashion :)
Taxi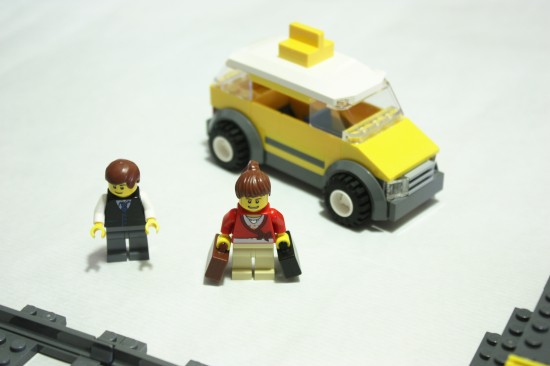 The taxi looks fine. It isn't the best looking LEGO car I have built but I have to admit that it does the work and it is quite straight forward to build. I didn't add any stickers to my model and I am wondering if I should have.
Train Station shop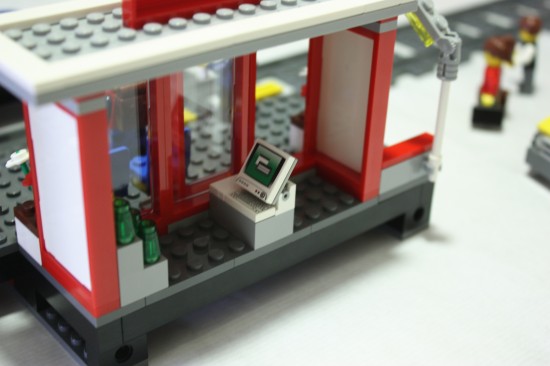 The little shop is lovely with lots of details like a computer, flowers, glass bottles and as well as a moving door.
Train Station platforms
Well, apart of the shop the platforms features a panel with lines information and a ATM machine. Overall, it just look fine. The ATM machine is build with special care to the details. Thumbs up!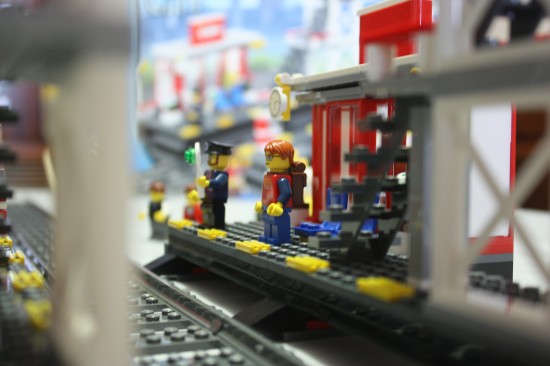 Stairs
Featuring two pairs of two level stairs, it is perhaps the most boring part of the set… but it looks so cool when the train moves under them.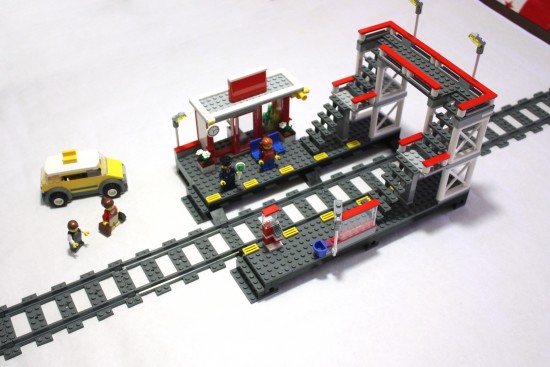 Overview
Here is the LEGO 7938 Passenger Train running along the Train Station
Miguel says 8/10
Building experience

Value for money

Playability

Parts

Pros
* It looks lovely.
* Four nice minifigs.
* Four straight tracks.
* The price is damn right.
Cons
* A bit of decoration on the stairs won't have hurt it.
Does LEGO 7937 worth the money?
Definitively it does. I got mine from Amazon for barely £30. Subscribe to The Technic Gear newsletter to get deals directly into your inbox.