Another fast LEGO review, this time the 60000 Fire Motorcycle. Many small LEGO lately, isn't it? I am stocking for a proper scenario based mainly on LEGO City.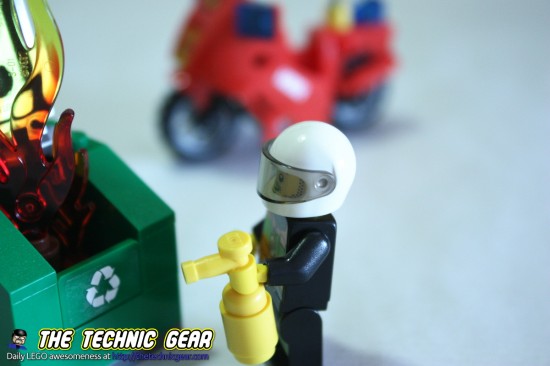 So without more delays… the review.
Model data
Name
Ref. Code 60000
Theme LEGO City
Year 2013
Parts 40
Price £4.95
Minifigs 1
Where can I buy LEGO 60000?
Amazon
Model background
Race to the scene of the LEGO City fire on the Fire Motorcycle! Race to the recycling container fire on the LEGO City Fire Motorcycle and use the fire extinguisher to put out the flames!
Includes firefighter minifigure with fire extinguisher Features Fire Motorcycle and a recycling container Recycling container features opening lid.
Also includes 2 flames Put out the fire!
Model Box
Another small set in a small box that it is half empty. Well… at least it isn't expensive.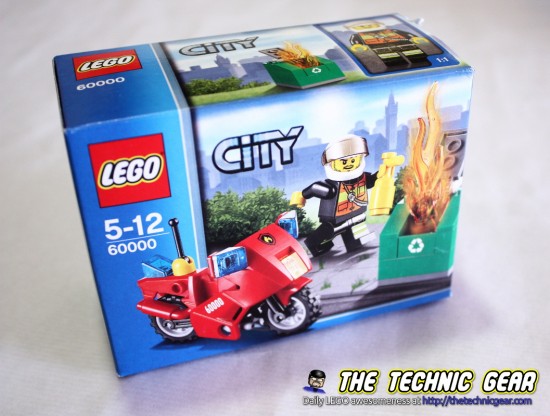 Manuals
One very small manual.
Building experience
Sorry, what? You won't even realize you build it. Here is the infamous timelapse video.
Complete model
It looks fair enough and the fire looks quite good.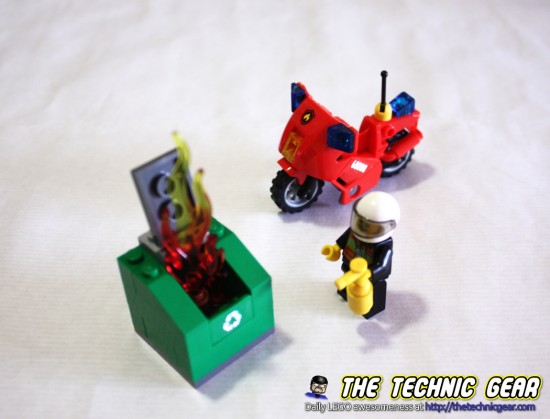 Overview
Miguel says 4/10
Building experience

Value for money

Playability

Parts

Pros
– It is quite cheap
– The fire looks quite good
Cons
– It is too simple
Does LEGO 60000 worth the money?
I think I paid for it something around €5 so yes… but if it is more expensive I wouldn't buy it. It is too simple. You can buy it at Amazon
for barely £5