A few weeks after Christmas I got this small set for barely 7€, so as soon as I have had some spare time I have launched myself into building it. The LEGO Technic Small Truck is as the name says a small LEGO Truck that can be rebuilt into a race car.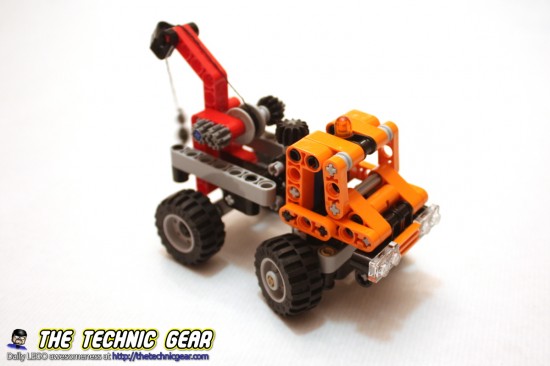 Let's review it. Of lately, I am finding quite lovely the simplicity of these small models. You really have a clear picture of what you are doing and why.
Model data
Name Small Truck
Ref. Code 9390
Theme Technic
Year
Parts
Price £7.99
Where can I buy LEGO 9390?
Amazon
Model background
When something needs towing away, the Mini Tow Truck is the perfect tool for the job. With realistic steering and functioning tow hook, it's just like the real thing! Use the control knob to steer and tow away all kinds of vehicles! 2-in-1 model: Rebuilds into a mini race car Features raising and lowering tow hook Use the control knob to steer!
Model Box
It has a small box and although it isn't particularly full.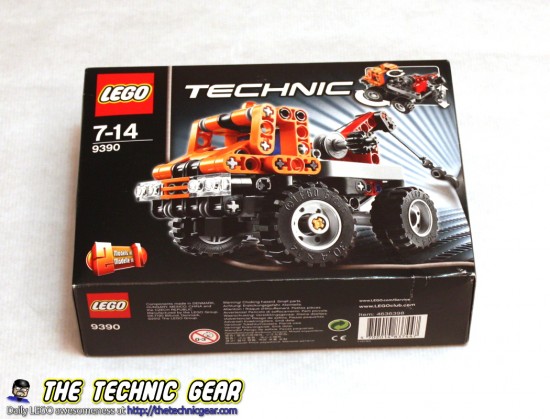 The back side has photos of the model B.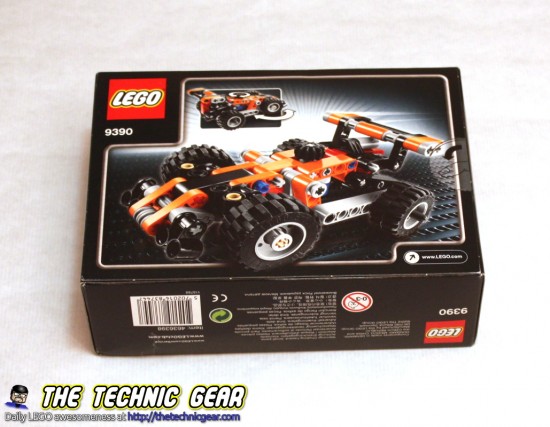 Manuals
As with many of the small models, yes, I am talking about you Quad Bike, this model comes with both model A and model B. Kudos to LEGO for this.
I am not really sure how much it would cost to add the B instructions manuals in the big models but I usually find discouraging to have to download the PDF manual and use the computer or the iPad to build the model.
Building experience
As I were telling you, these small models are lovely to build and learn because they are so clear and simple that you can watch most of the physics behind it, and learn a lot in the way.
Here you have the mandatory timelapse building.
Complete model
The model is quite simple but there are two places worth mention.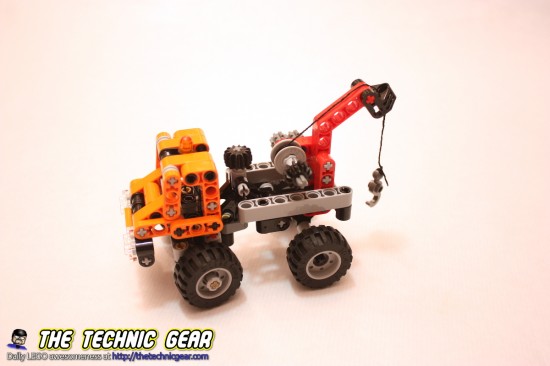 Steering
Instead of being done in the way big models do it, this small truck has a quite simple way of steering the wheels using a small gear on the top of it that it is attached to the beam that joins both wheels. Clever, simple and works ( at least at this scale ).
Crane
Also, another milestone of simplicity. Usually bigger models, like the Unimog, the Tow Truck or the Mobile Crane, use a worm gear to keep the wrench in place but at this scale they just used a gear linked to another gear that it is inserted in a beam using a blue peg so it has a decent amount of friction.
Overview
It won't change your life, but it is a pleasure to build.
Miguel says 7.5/10
Building experience

Value for money

Playability

Parts

Pros
– Simple to build
– Fun to play with
– Great way of learning
Cons
– Many of the things you may learn are not scalable to bigger models.
Does LEGO 9390 worth the money?
Yes, definitively!. It is simply fun. And you can find it at Amazon